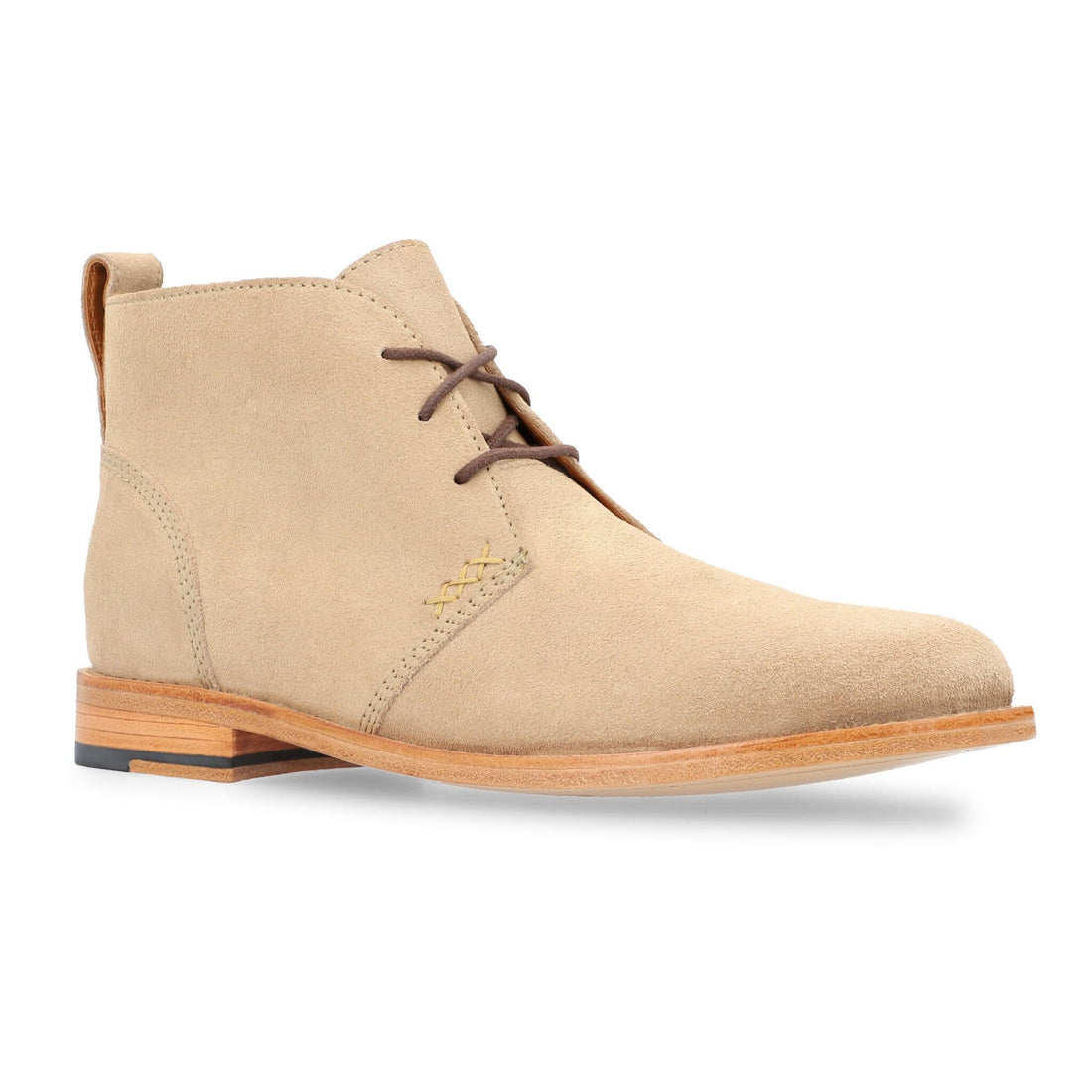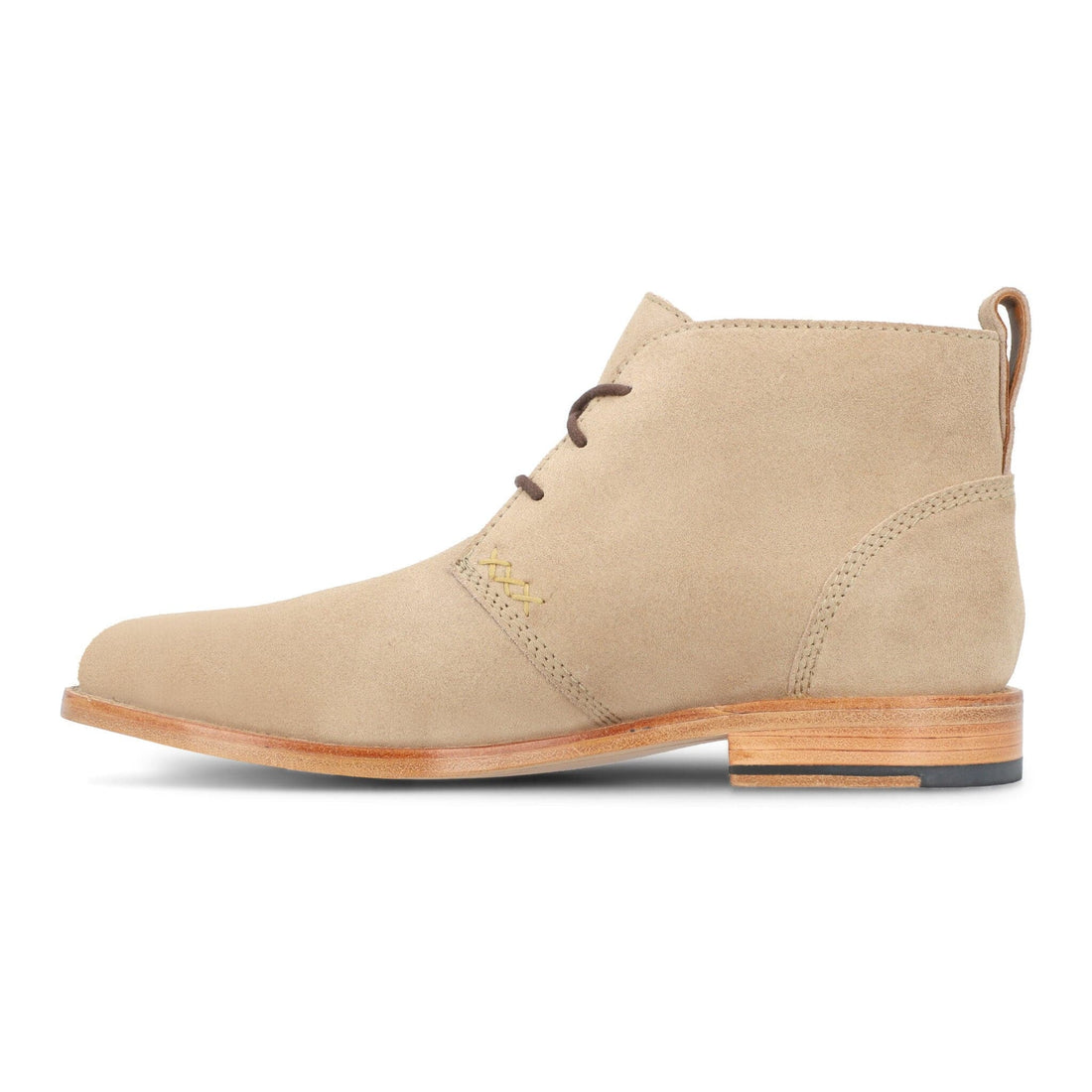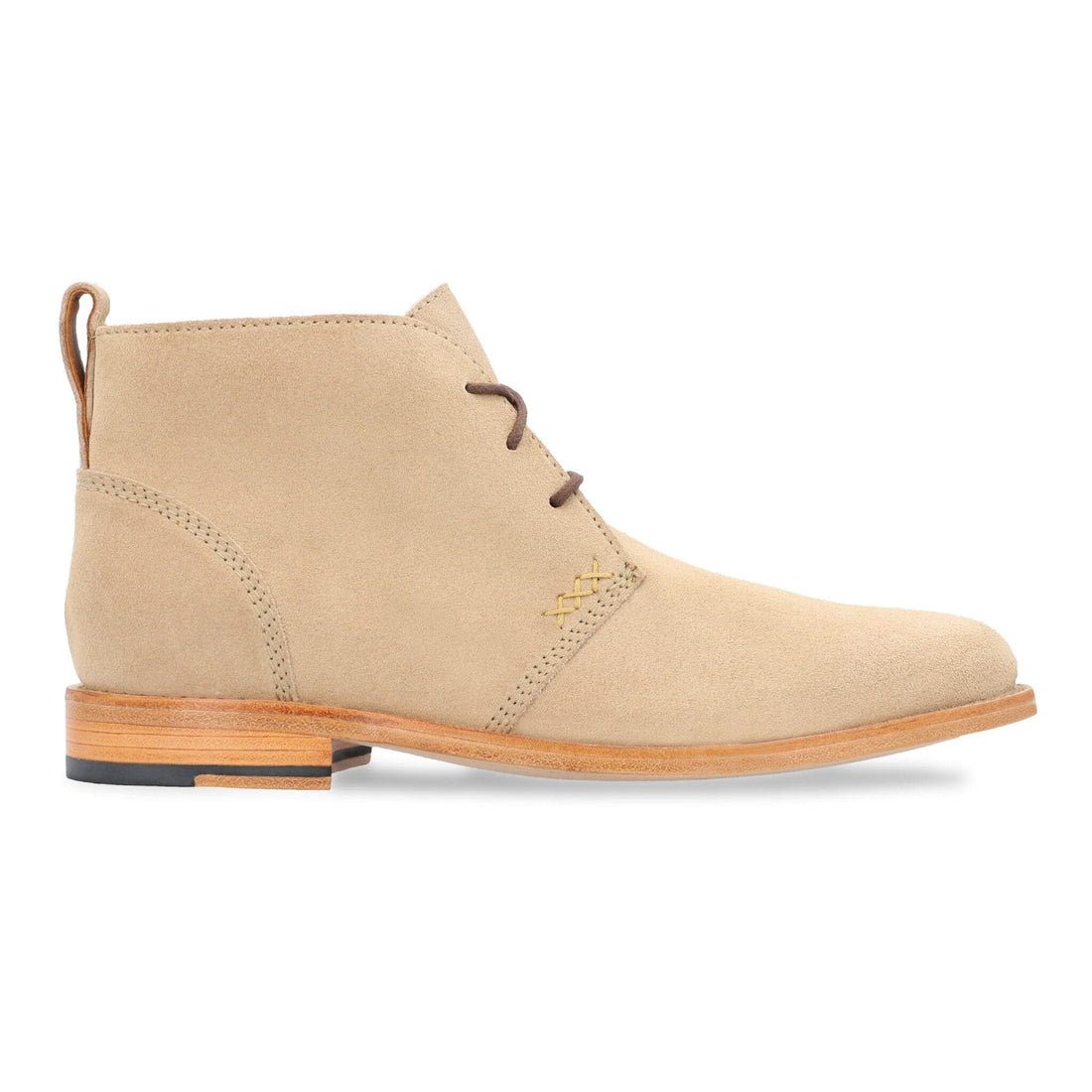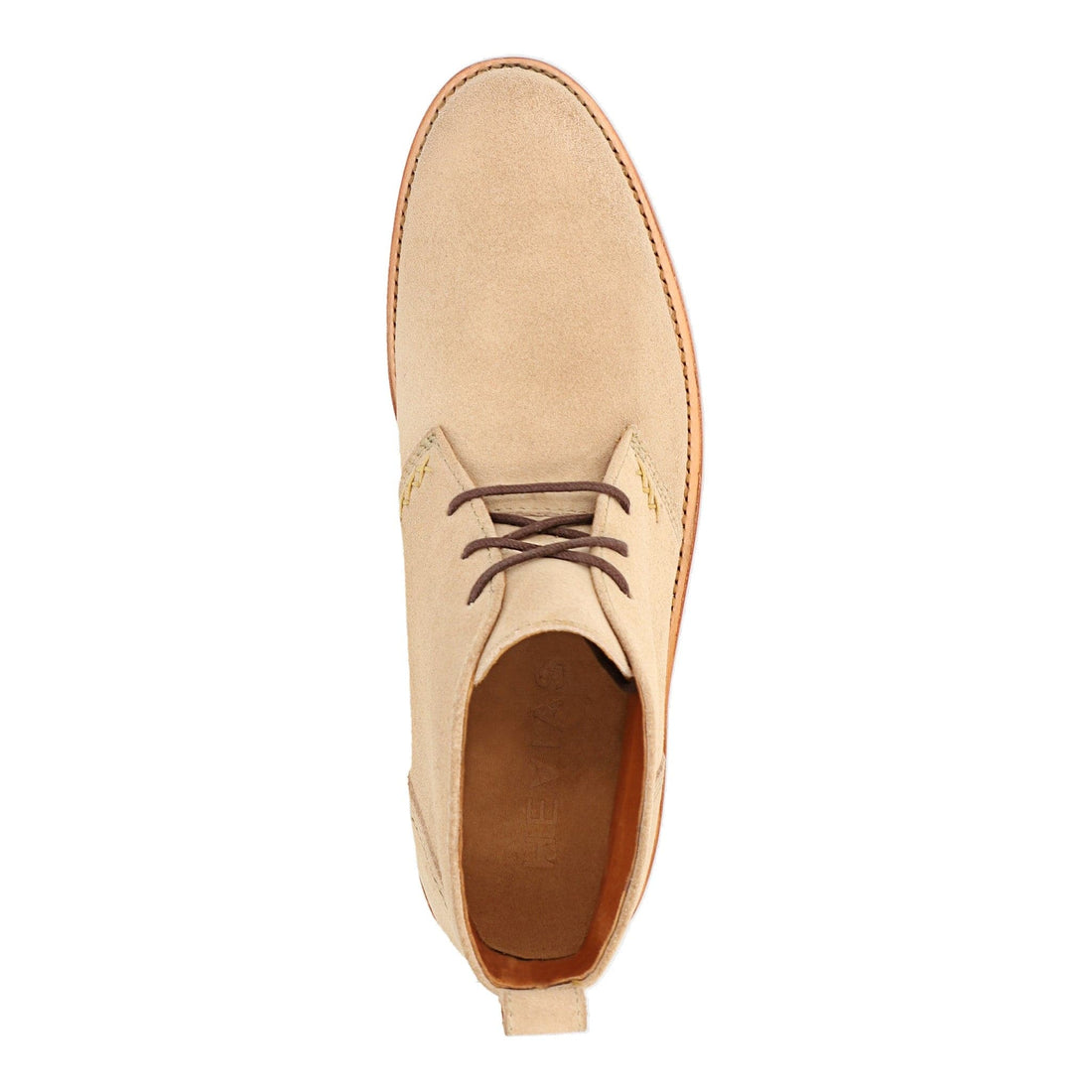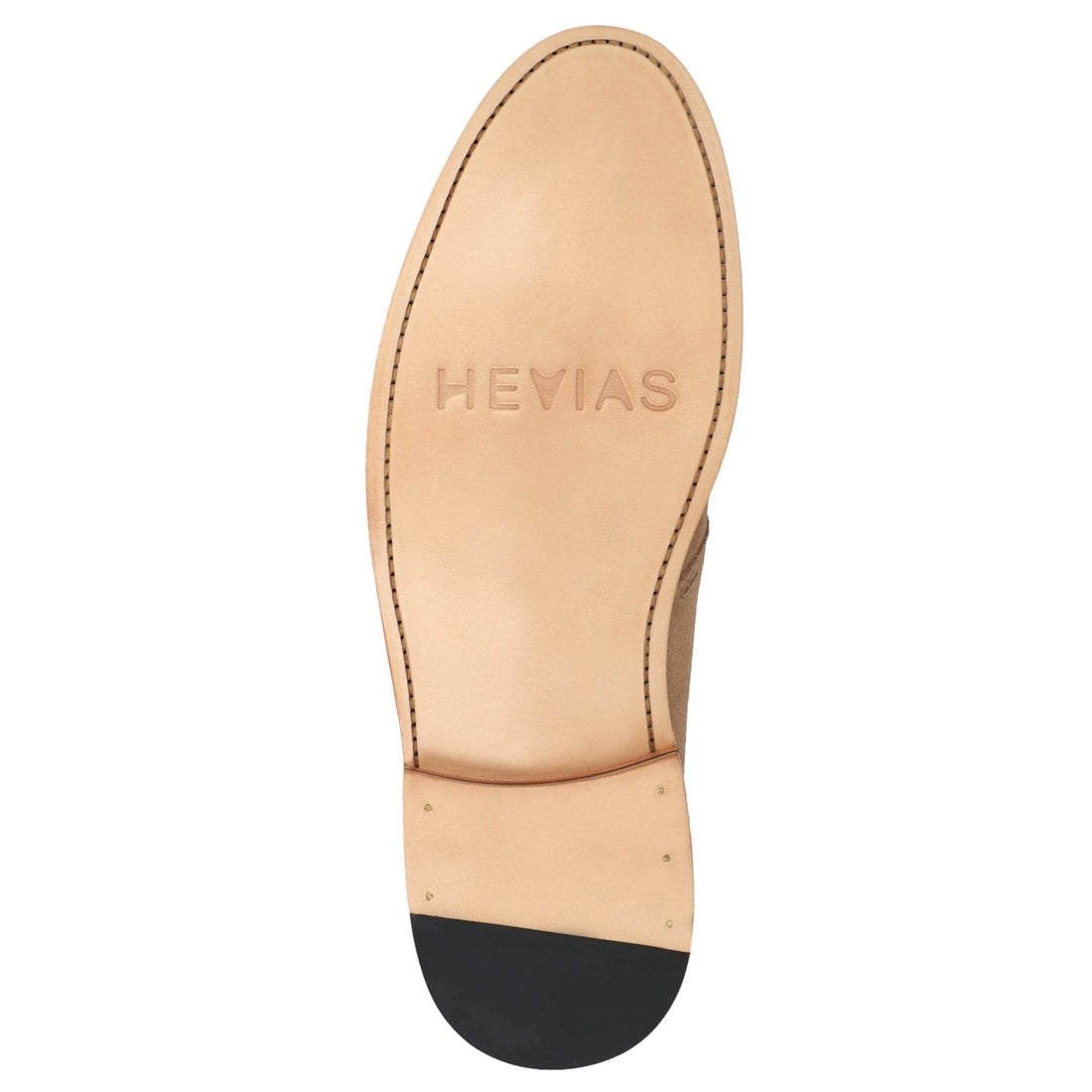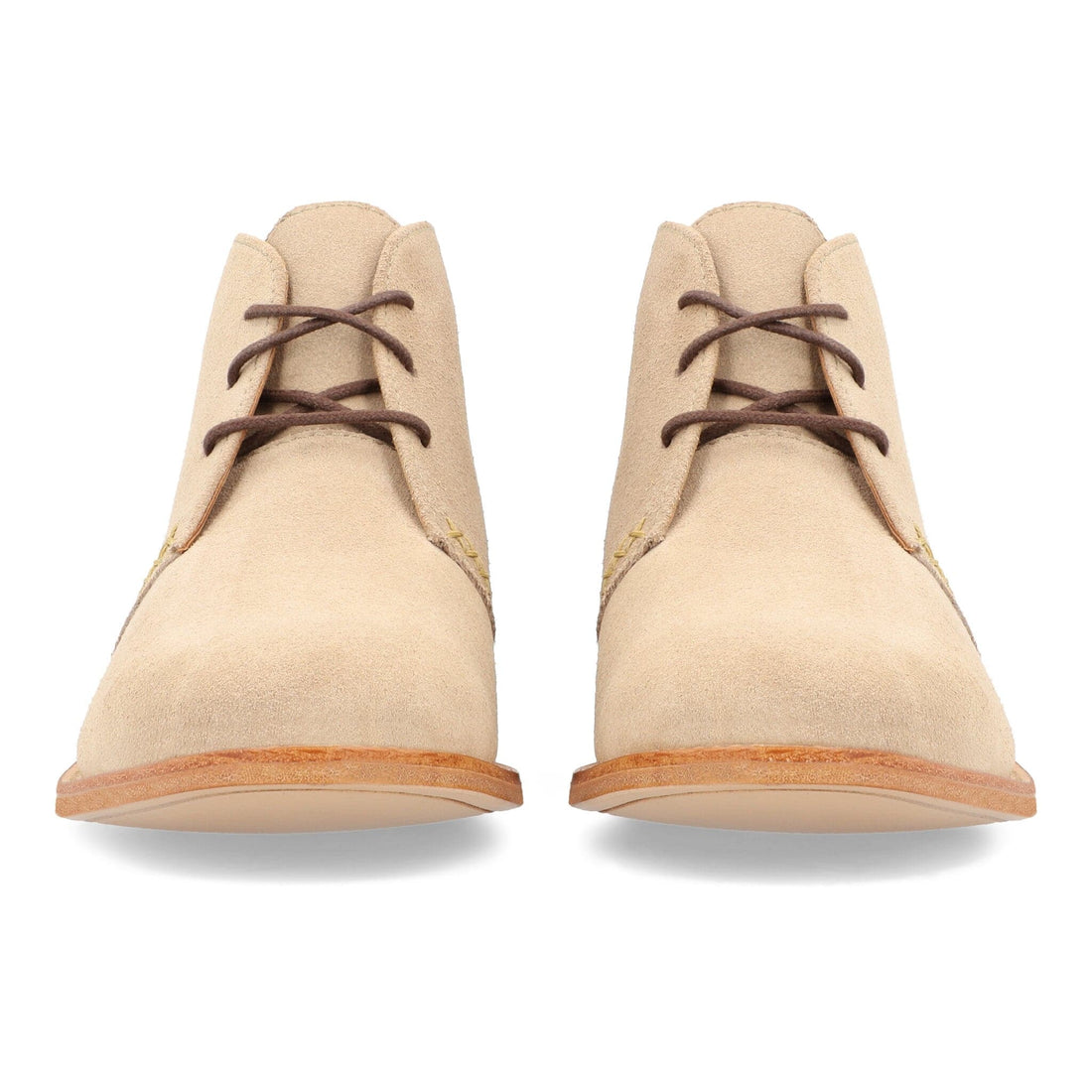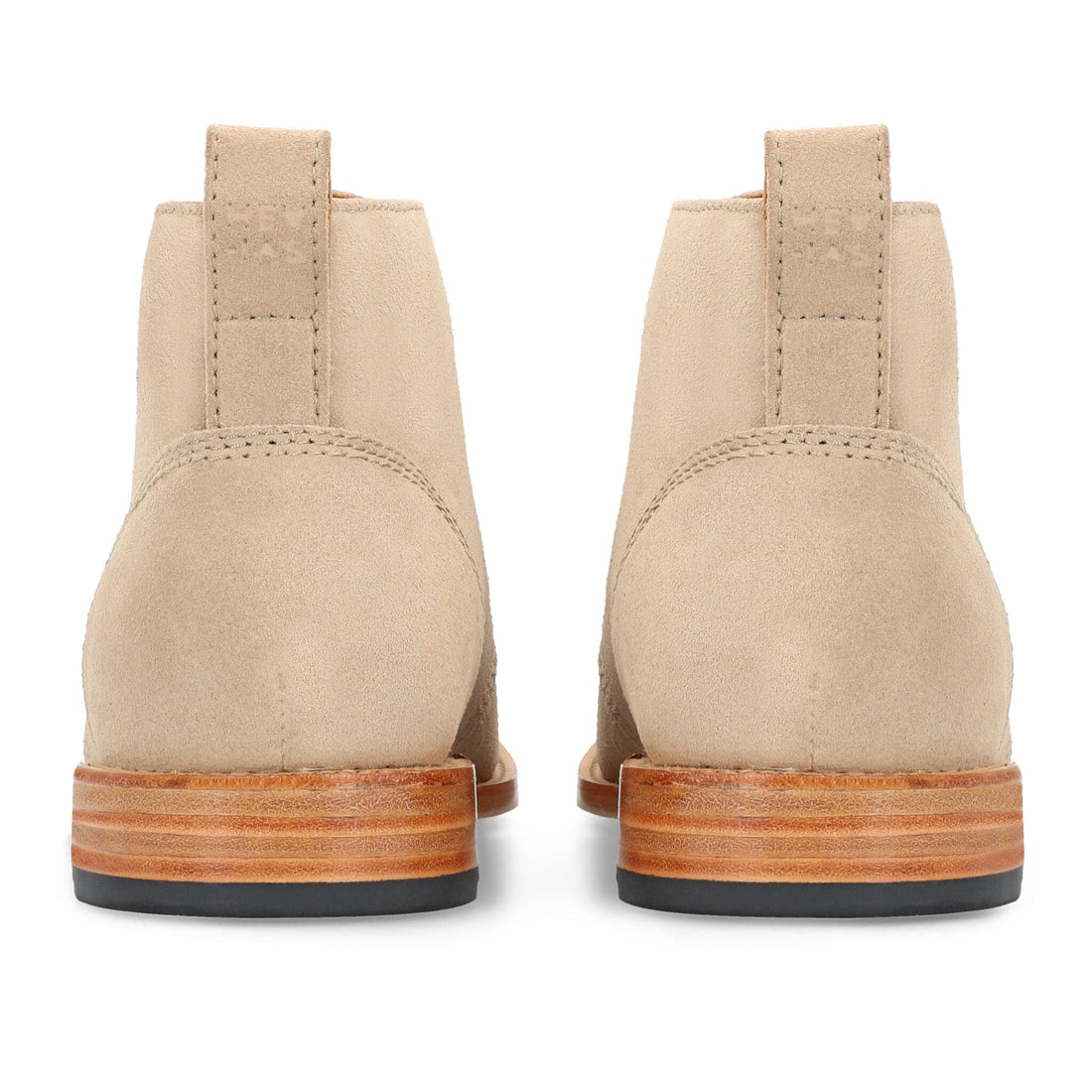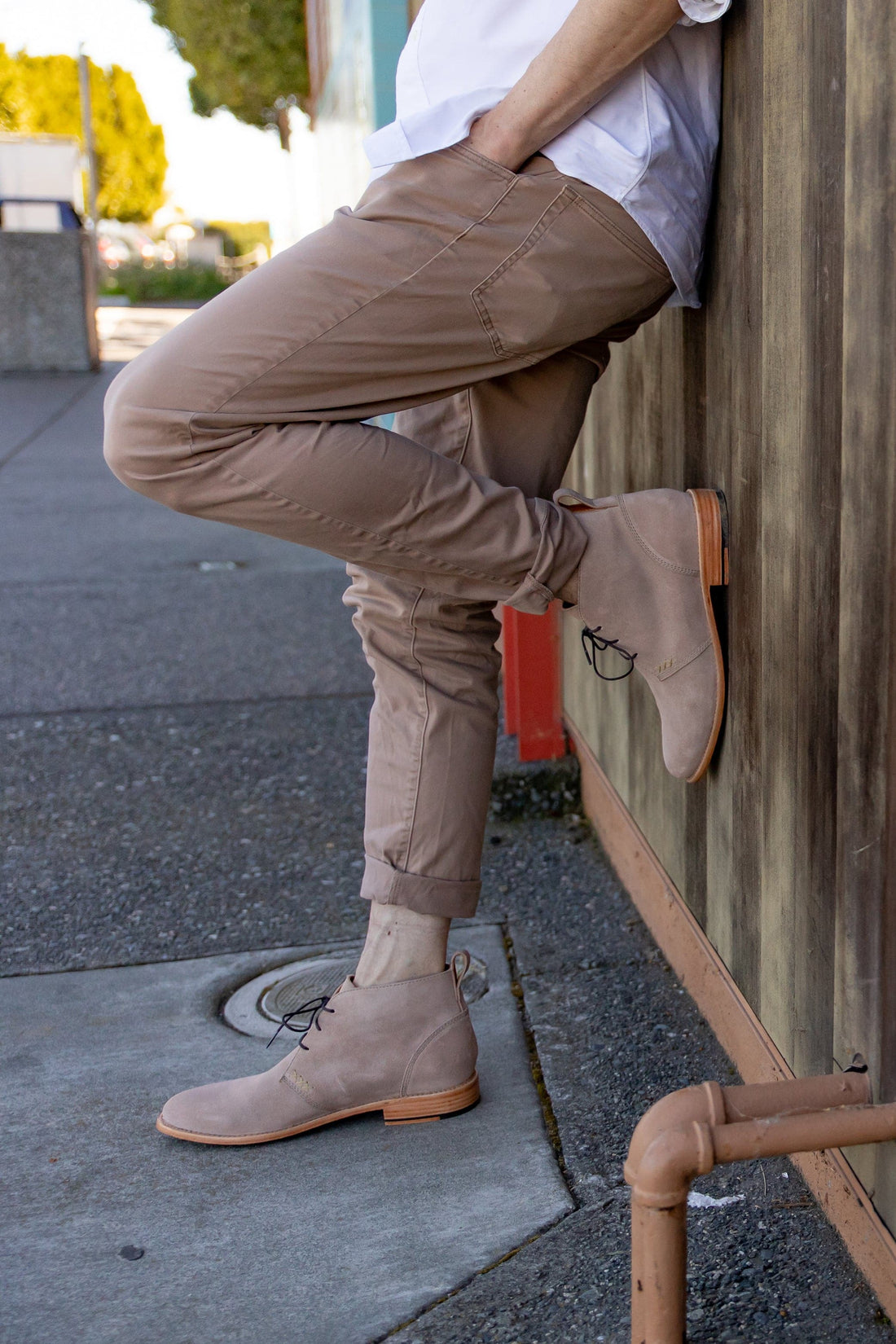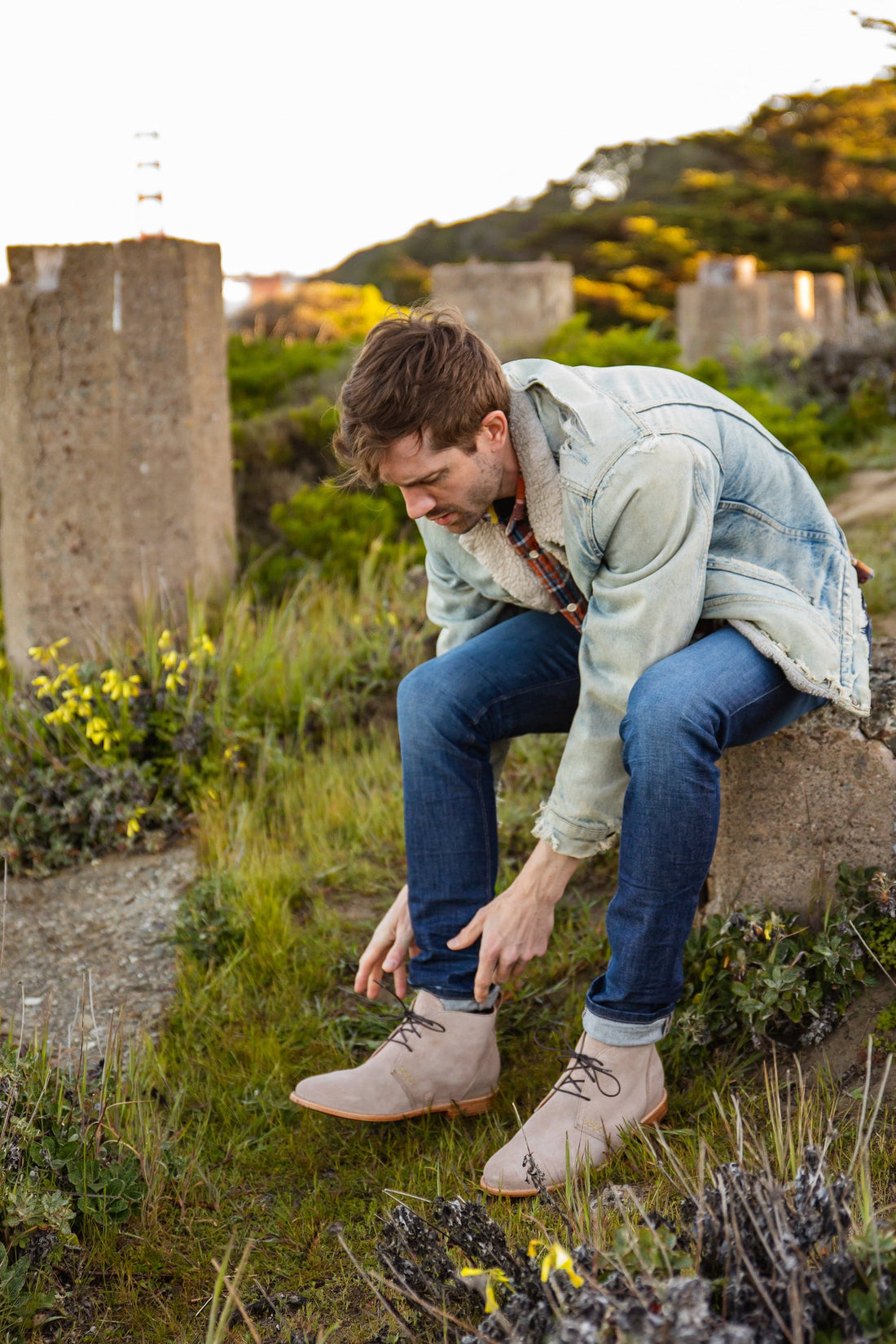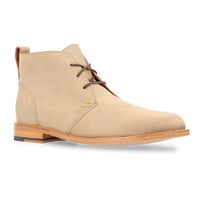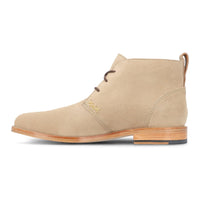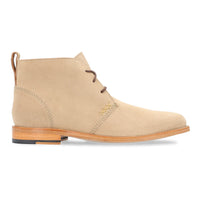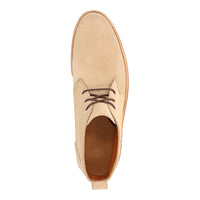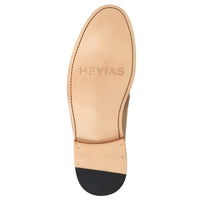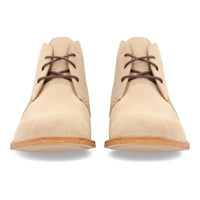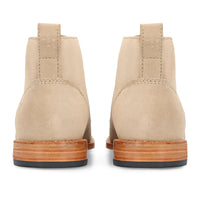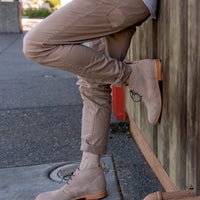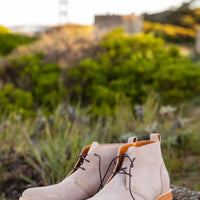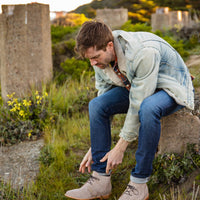 For the guy who's less inspired by the destination – and more interested in rambling into the dangerous unknown. Look the part and go where the mood takes you in these waterproof suede chukkas. Yeah, you heard that right: we created a suede boot from scratch – one that resists the elements, dirt, and stains like a champ while looking ruggedly original for the long haul. So embrace those spills, thrills, and happy accidents as you navigate your next adventure.
DETAILS
Construction: English Welt
Shell: Waterproof Suede
Liner: Soft Calfskin Lining
Midsole: Full 3mm PORON & leather midsole with stitched rib. Cork Cushioning for high impact.
Sole: Leather outsole & full veg tan leather heel stack with rubber cap.
Laces: 2 sets of round waxed cotton laces in brown and off-white.
Features: Sustainable 100% organic heel counter and toe cap reinforcements made with rice seed shells, fits true to size, resole-able just take it to your trusted Cobbler.
The Best
I spent weeks searching for the right pair of chukka style boots, and thankfully I ended up choosing these. These are amazing. The waterproof suede is true to its name and anything from scuffs to rain to mud just wipes right off. Hevias' service is equally amazing. The boots came in some of the most impressive packaging I've ever seen. They look great, and match with everything. I couldn't recommend these enough! If you're on the fence, just do it. They are well worth the the price, and a delight to wear. Super comfortable, and you can tell they were made with supreme care. I could go on forever, but I recommend these boots above any other.
Great Customer Service
Had to exchange for a bigger size, super easy customer support.