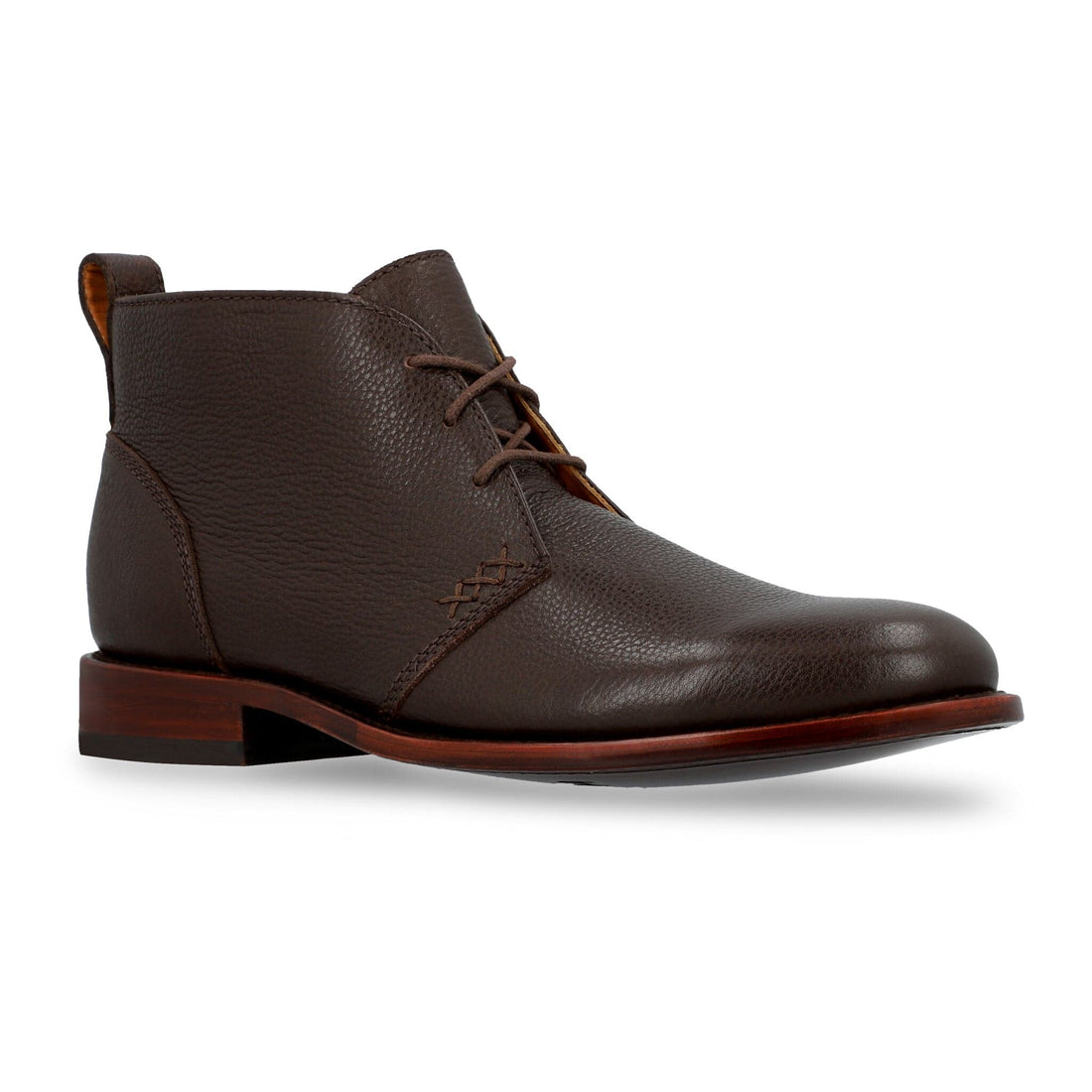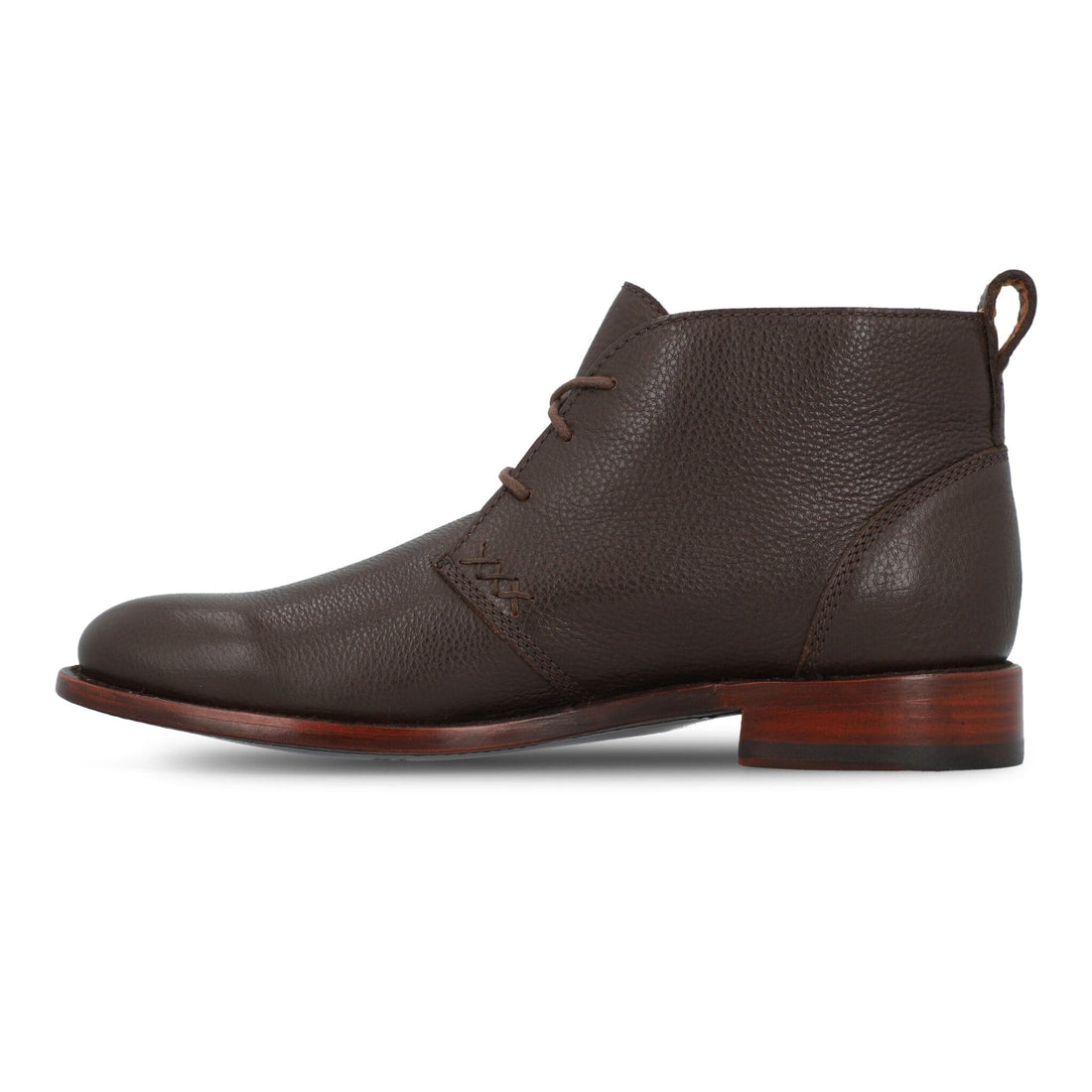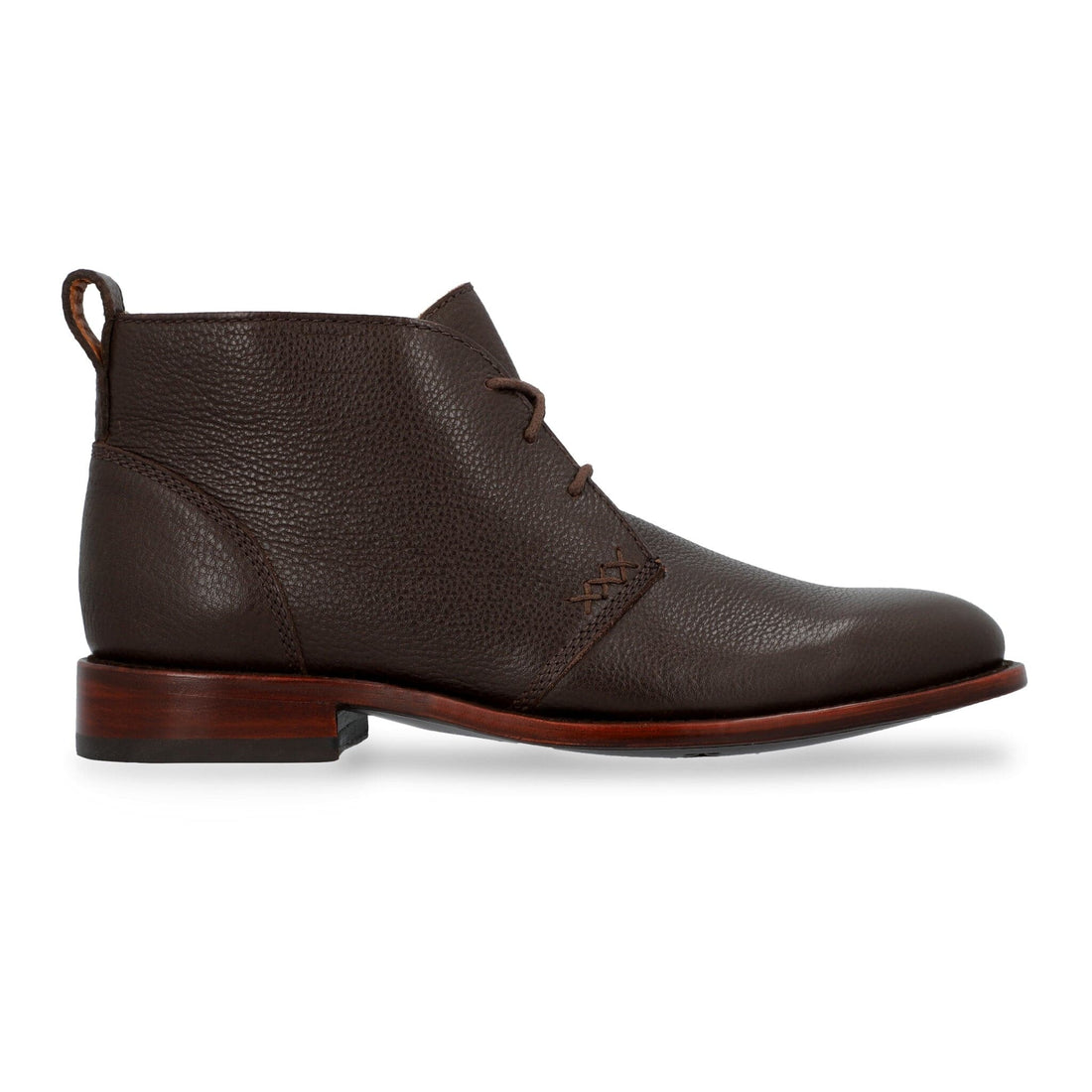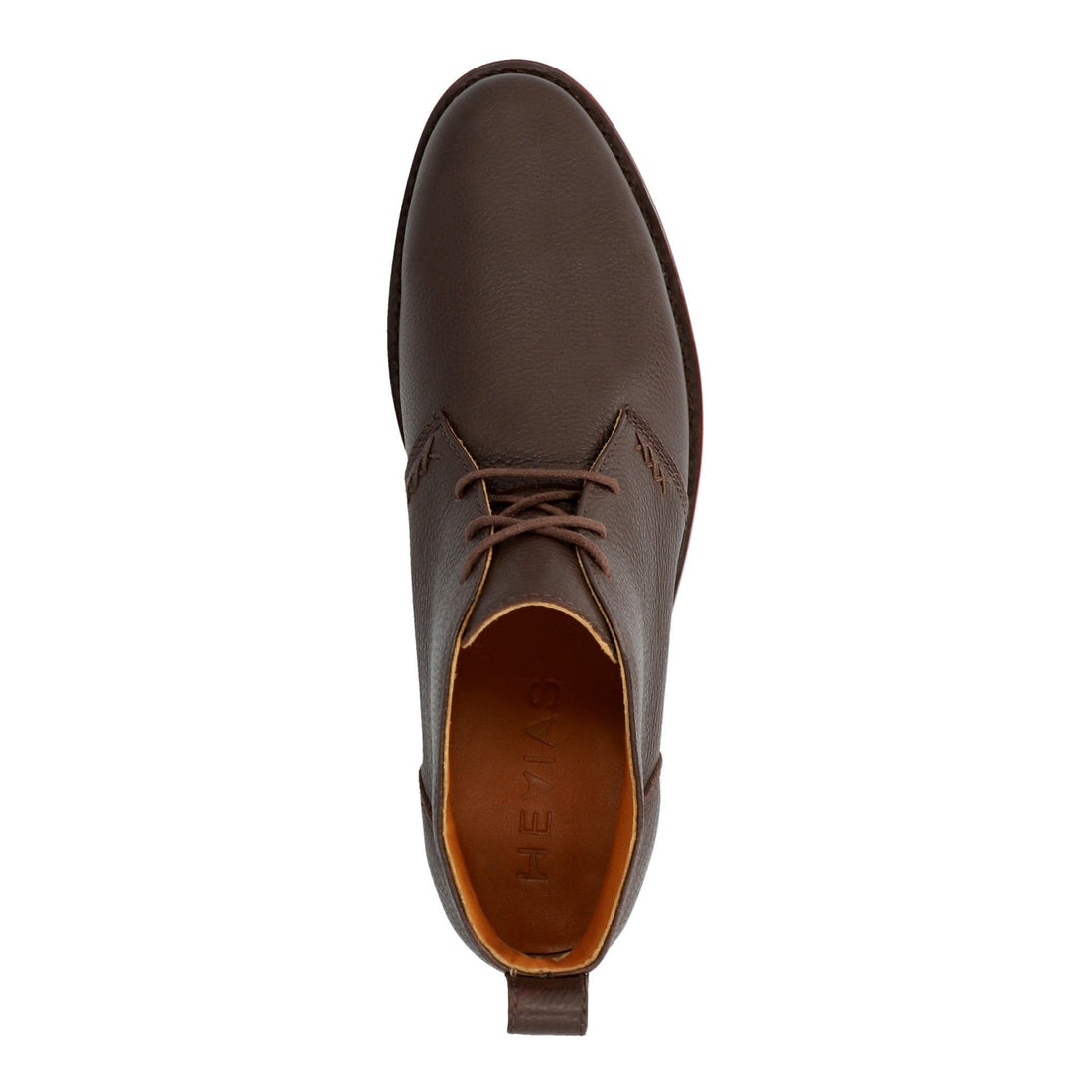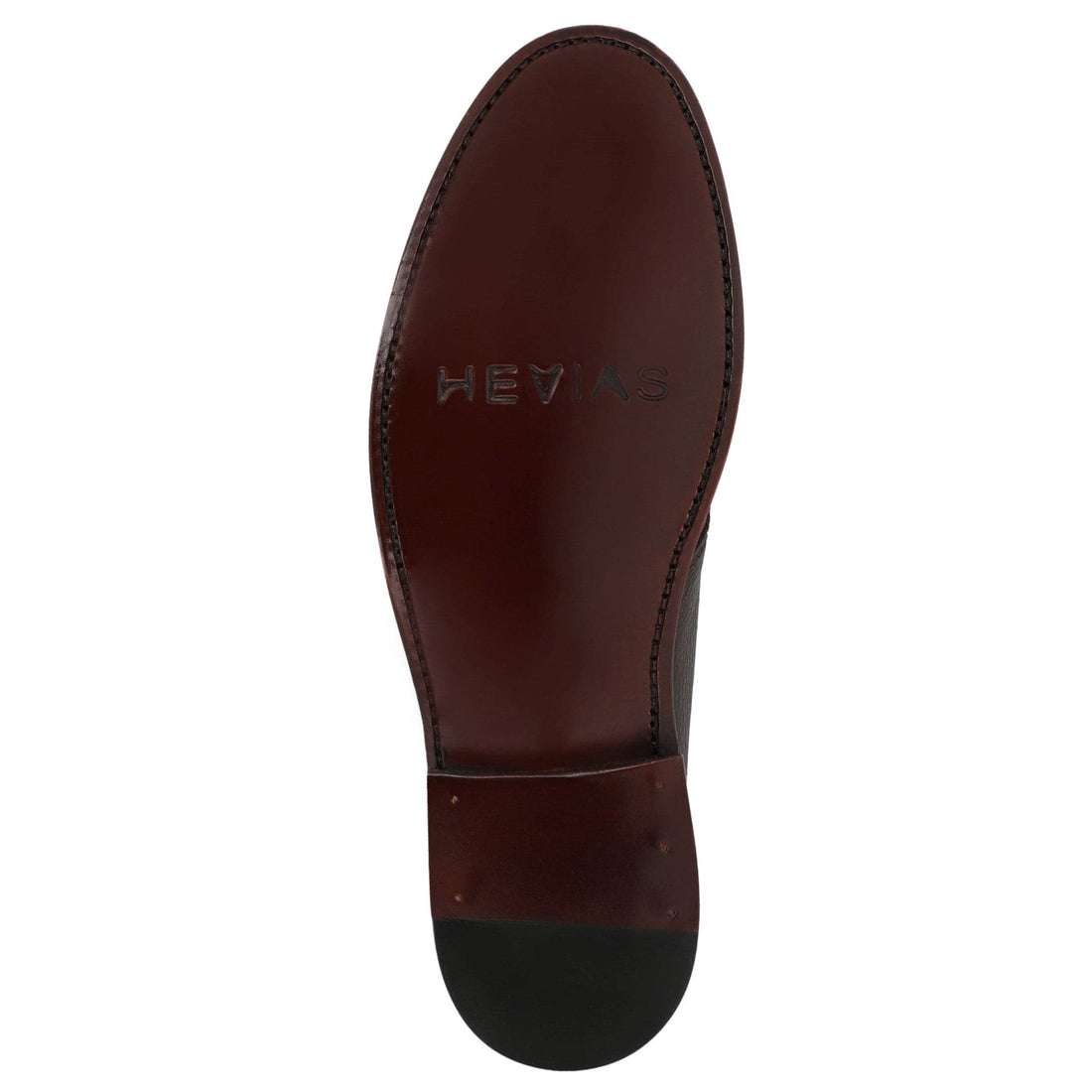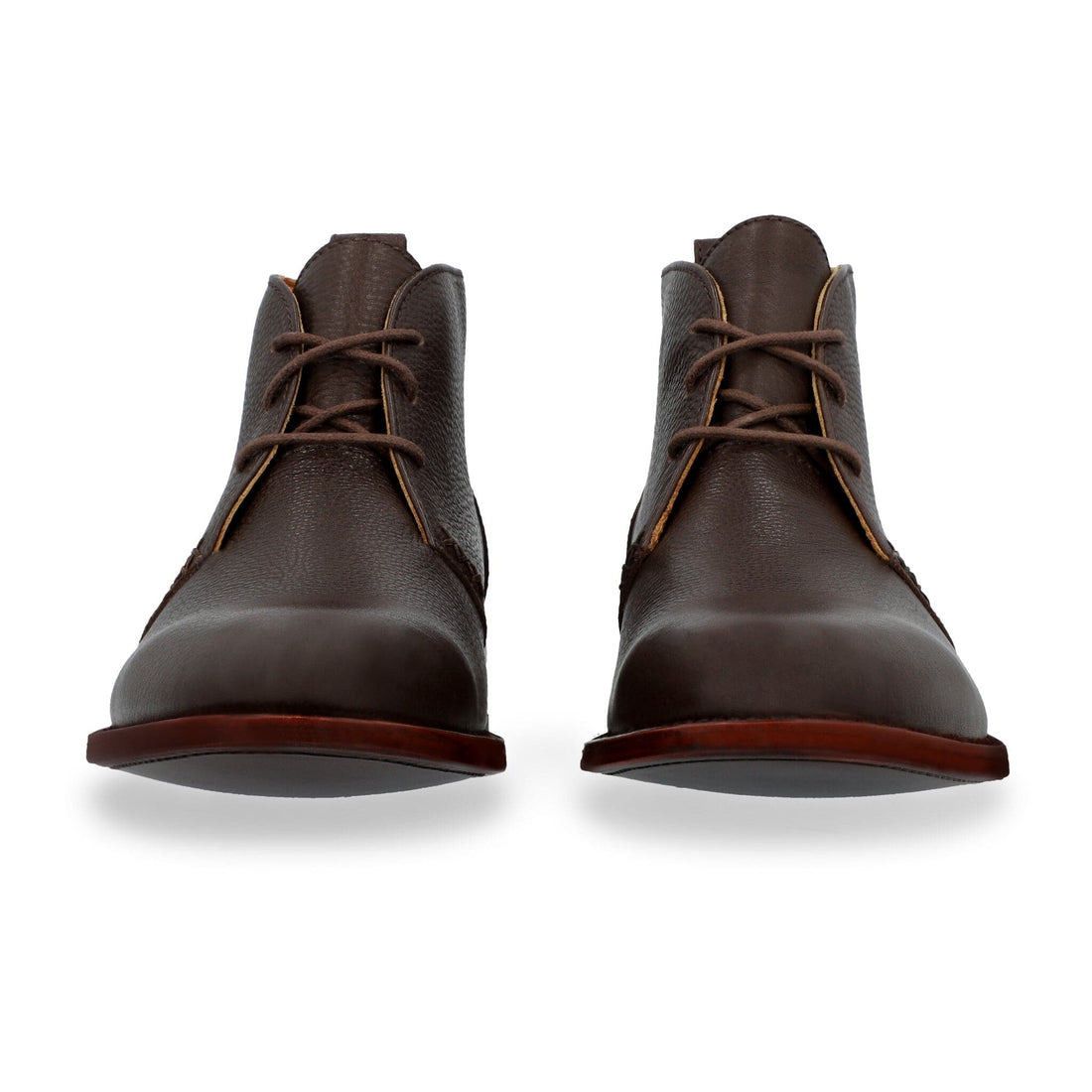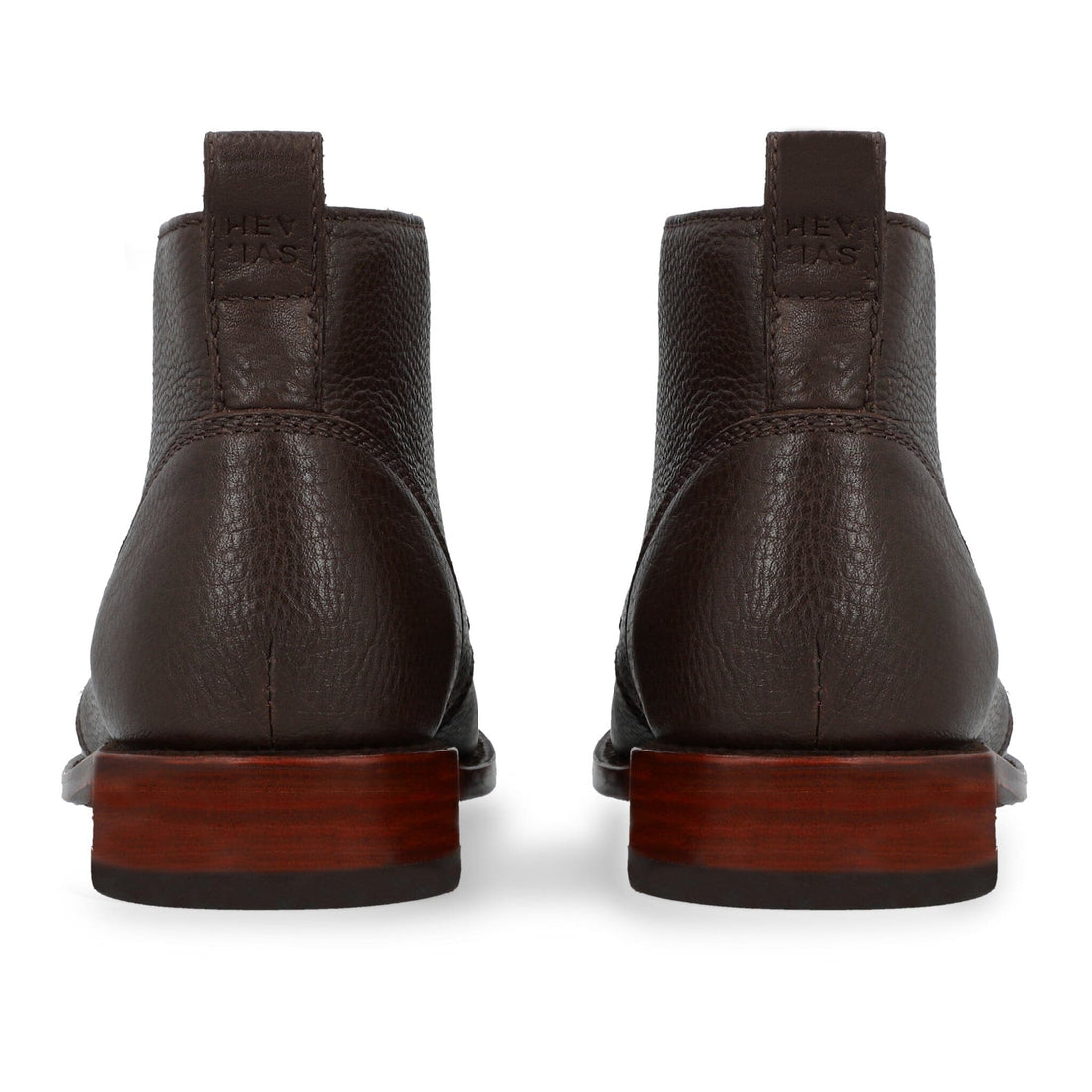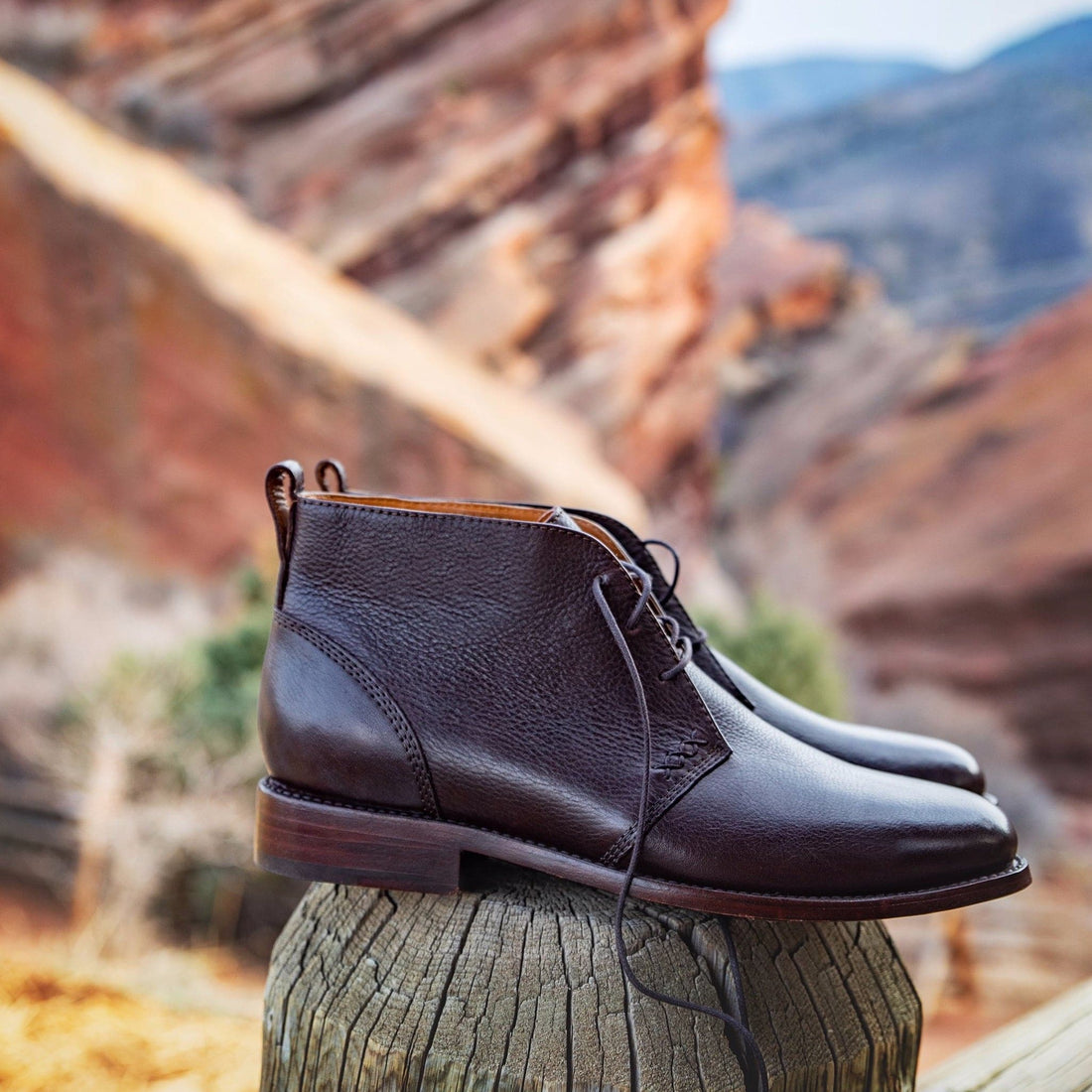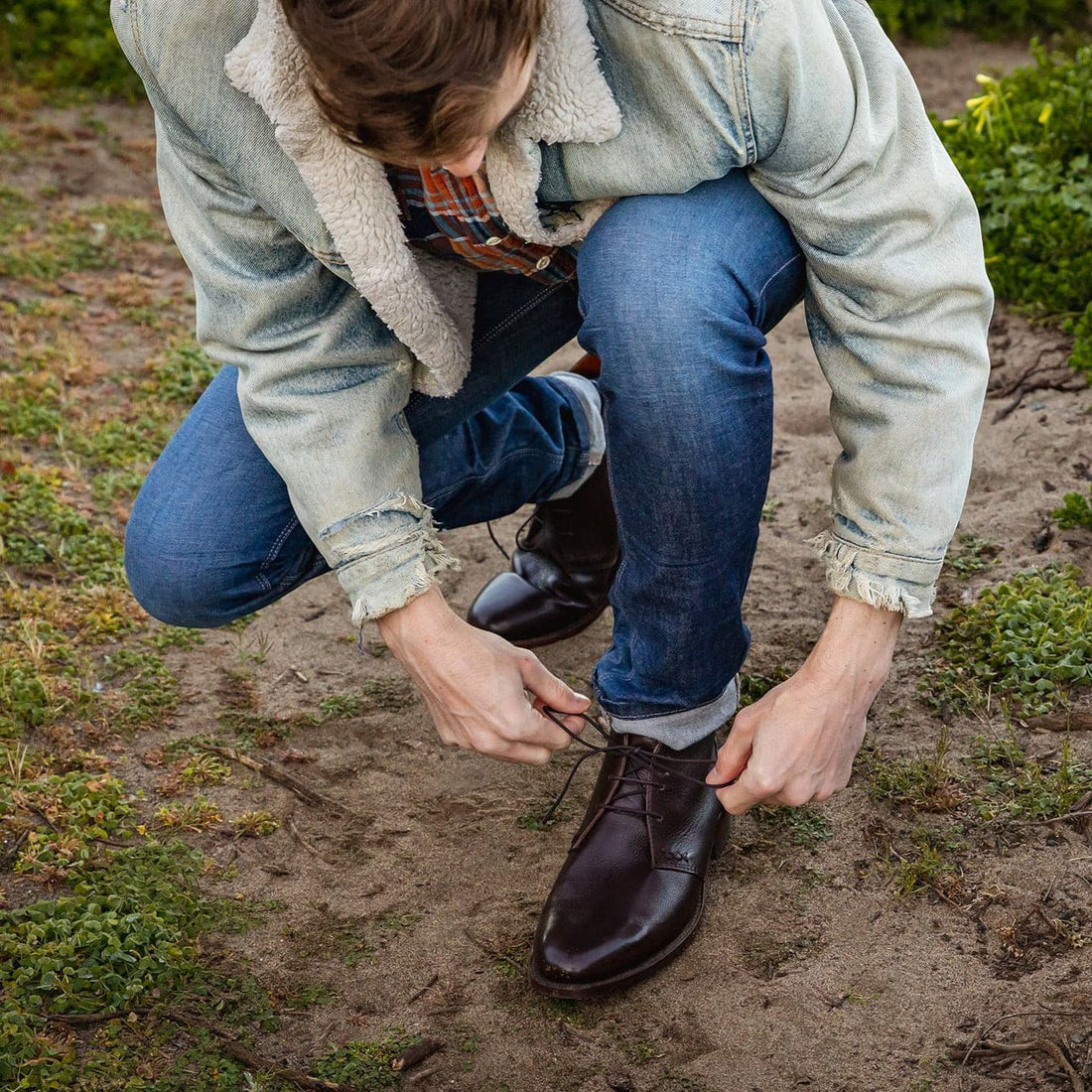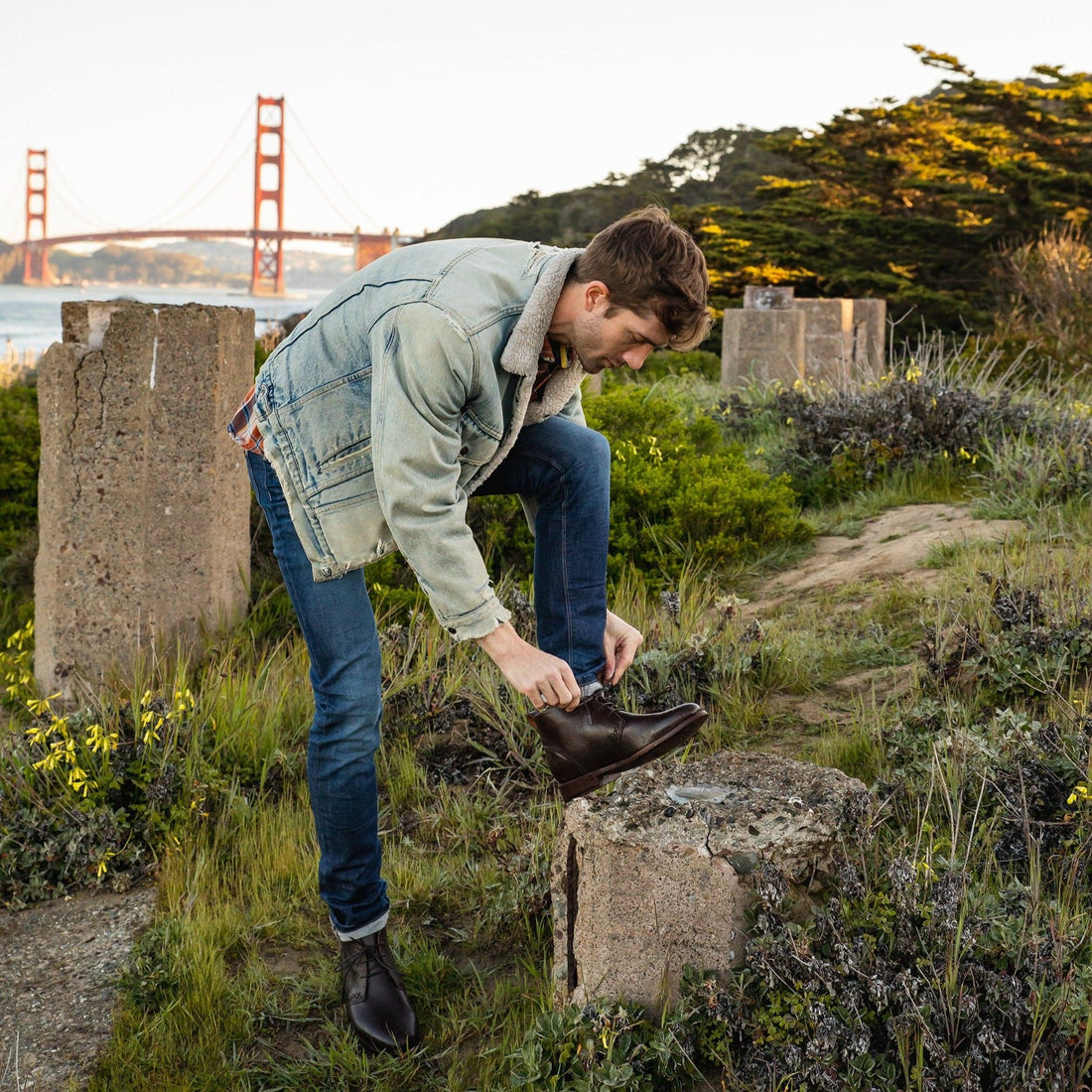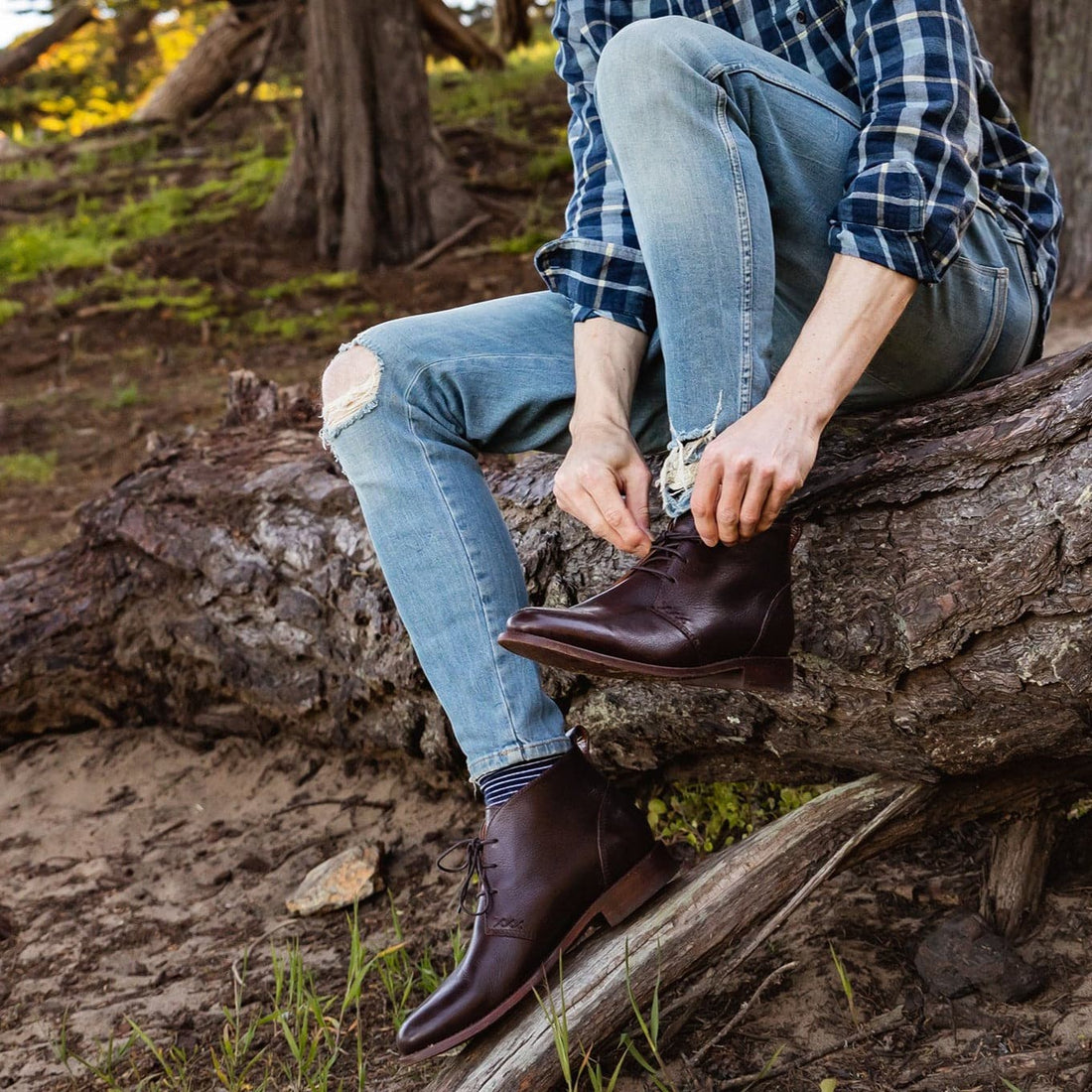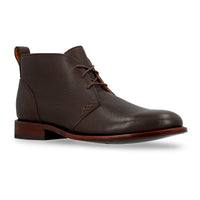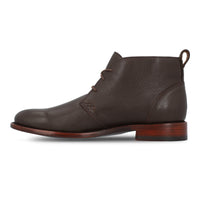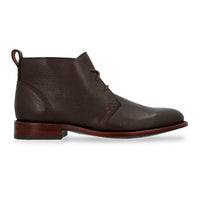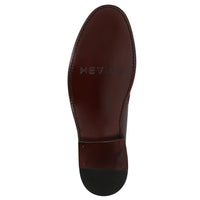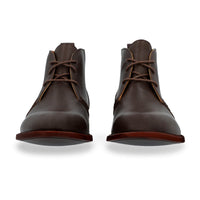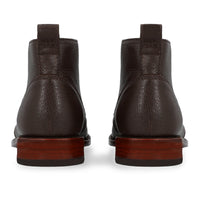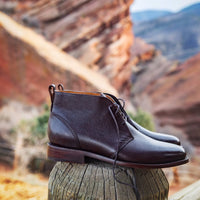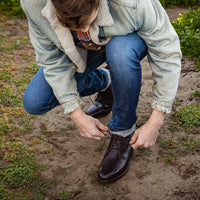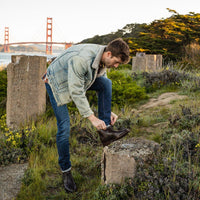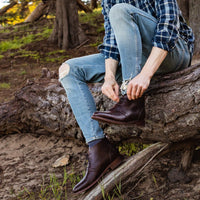 Our custom-developed full grain calfskin makes this chukka perfect for discovering adventure – or letting it find you. The Explorer delivers an amazing balance of softness and tight grain to give you a feather-soft journey, wherever the day takes you. With over 200 intricate steps that go into our hand crafted process and an upper that's sewn directly to the outsole, there's no need to say goodbye to your perfectly fitted boots when the sole needs replacing. Take them straight to your cobbler for an easy resoling – and keep exploring with them for a lifetime.
DETAILS
Construction: English Welt.
Shell: Full grain calfskin leather.
Liner: Soft Calfskin Lining.
Midsole: Full 3mm PORON & leather midsole with stitched rib. Cork Cushioning for high impact.
Sole: Leather outsole & full veg tan leather heel stack with rubber cap.
Laces: 2 sets of round waxed cotton laces in brown and off-white.
Features: Sustainable 100% Organic Heel Counter and Toe Cap Reinforcements made with rice seed shells, fits true to size, sole-able just take it to your trusted Cobbler.
Better than Other Brands & Super Comfortable
Awesome boot! Clean beautiful design and really well made. Can see and feel the quality right away. The stitching is excellent and the boot feels great the moment you put it on. Can be dressed up or down with ease... Awesome versatility.
The value for the money is also really good. Beats many boots that are twice the price.
Don't think twice. Get this boot! Highly recommend!
Chukka Finale!
The one and only Chukka you'll need! I love love love my Hevias Chukka!! Excellent customer service too.
Love the gifts and extra set of laces. This company is definitely a staple in my footwear now. Thanks!
Whole Crew Loves Em
My buddy got a pair last year and I always wanted a pair but waited a while so it didnt look like I was copying him.