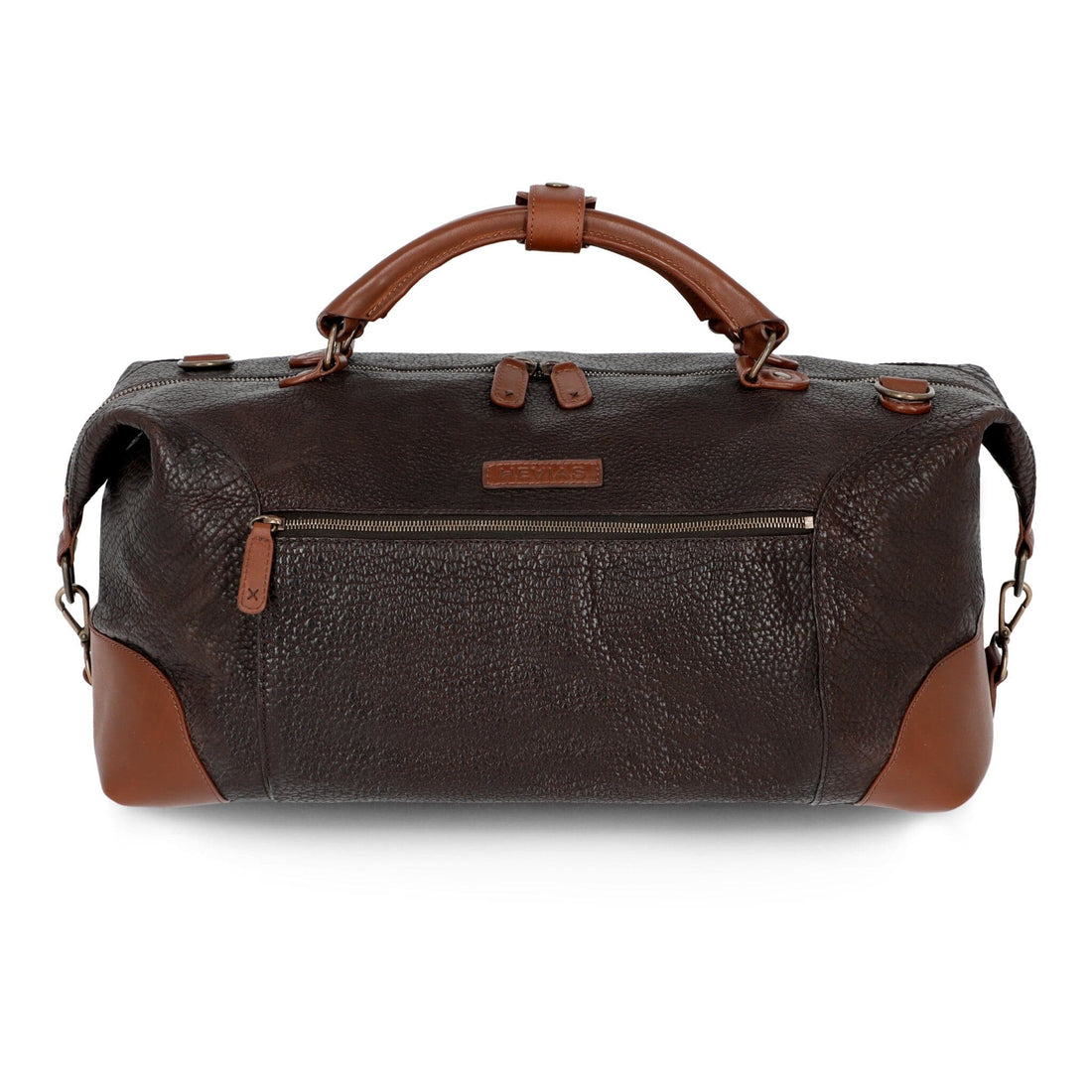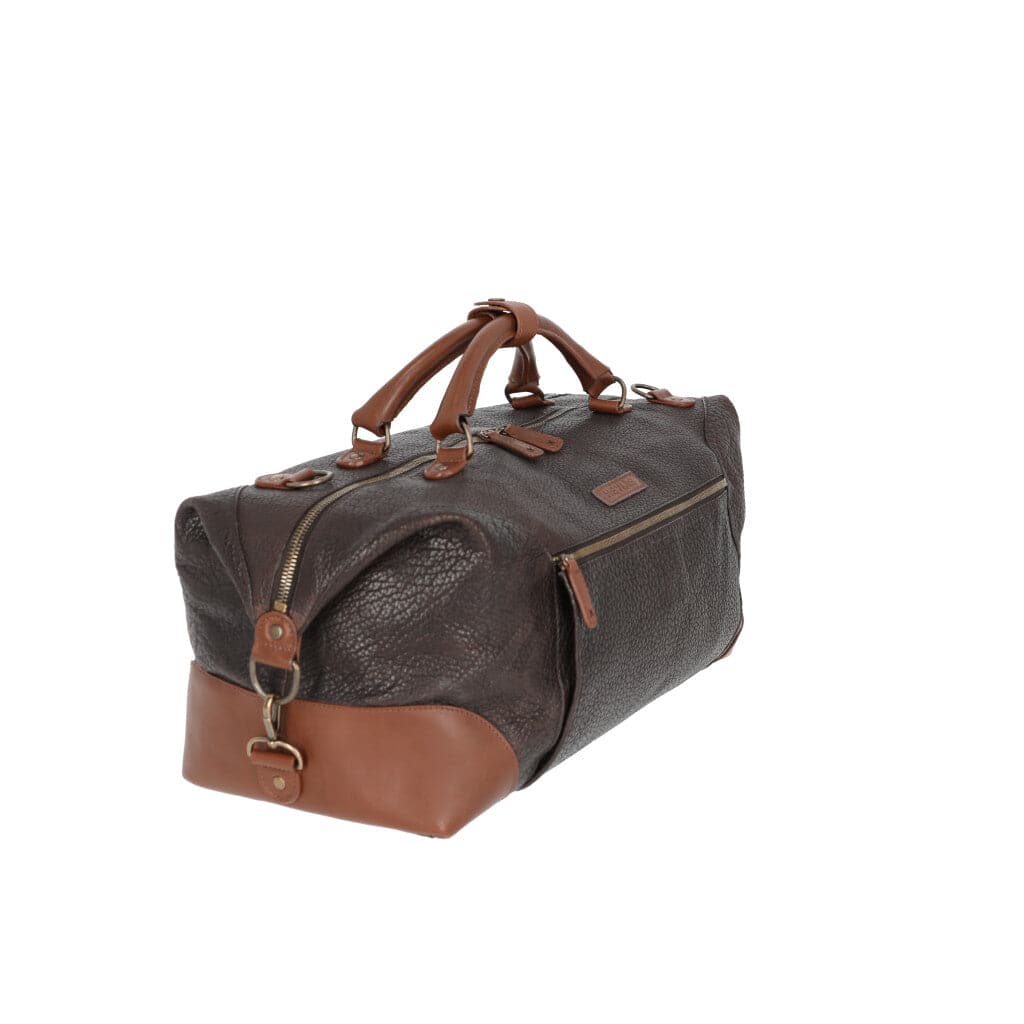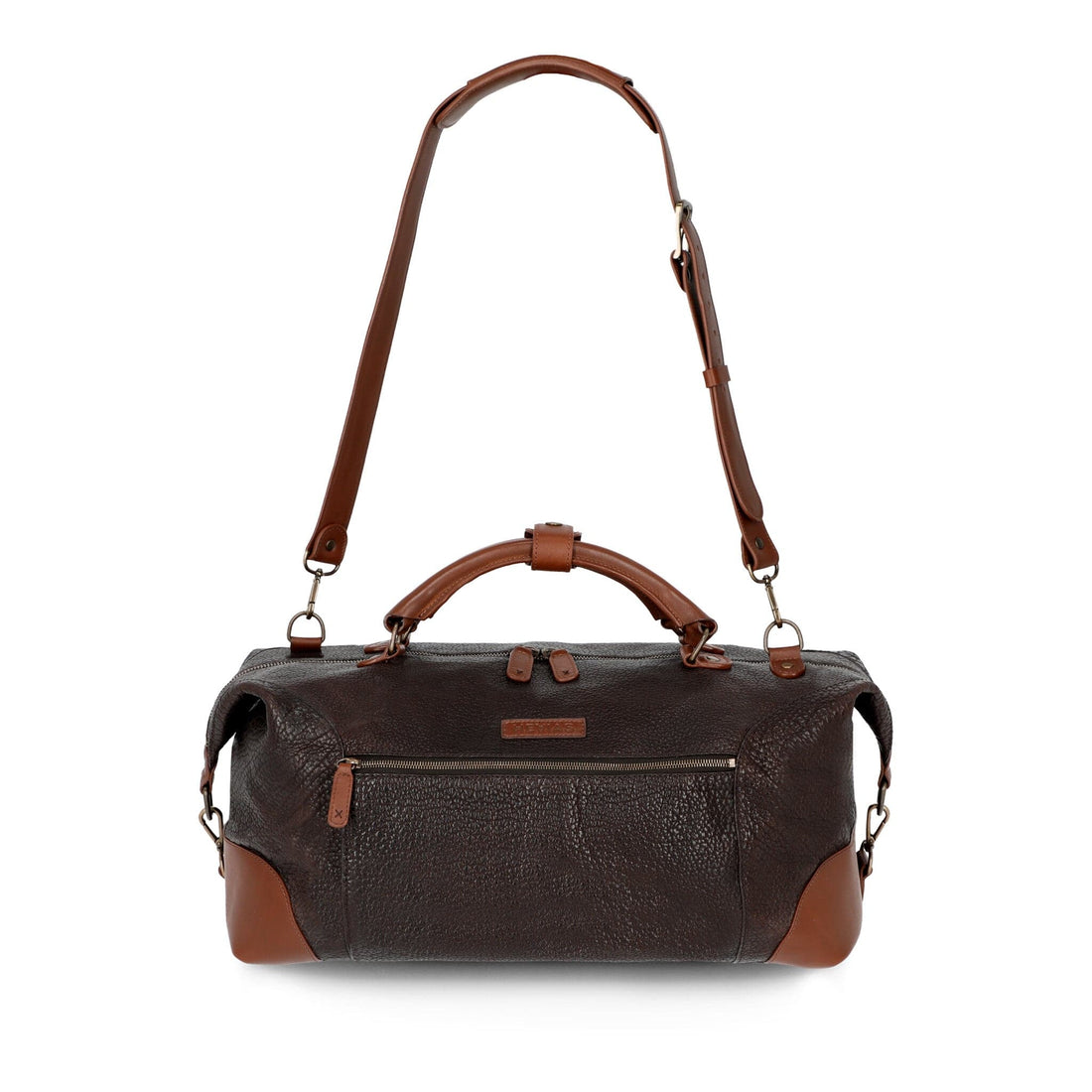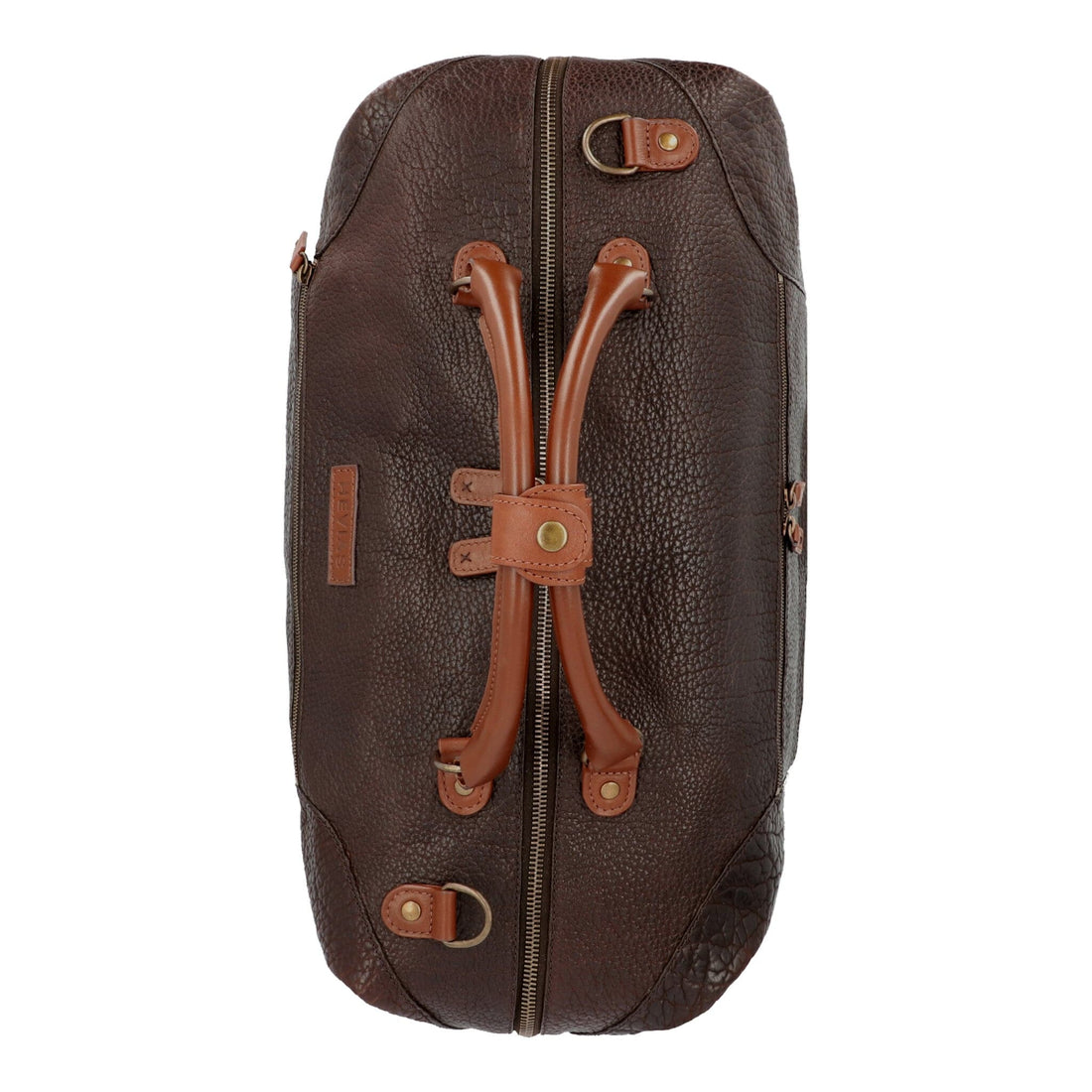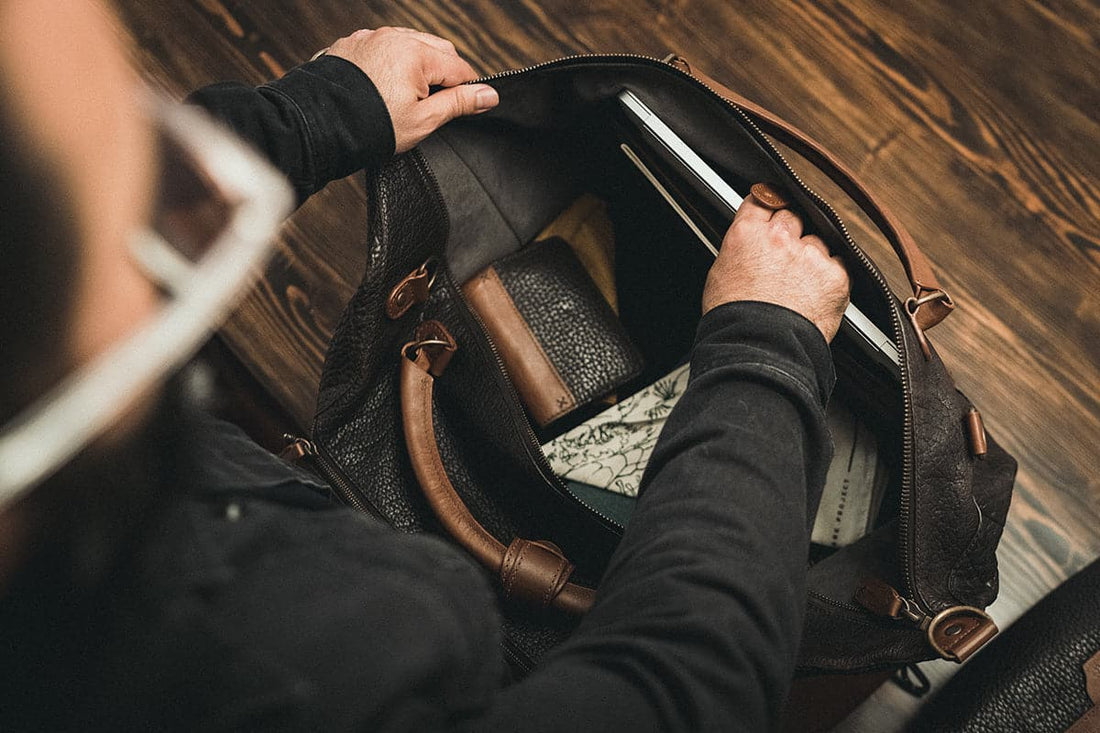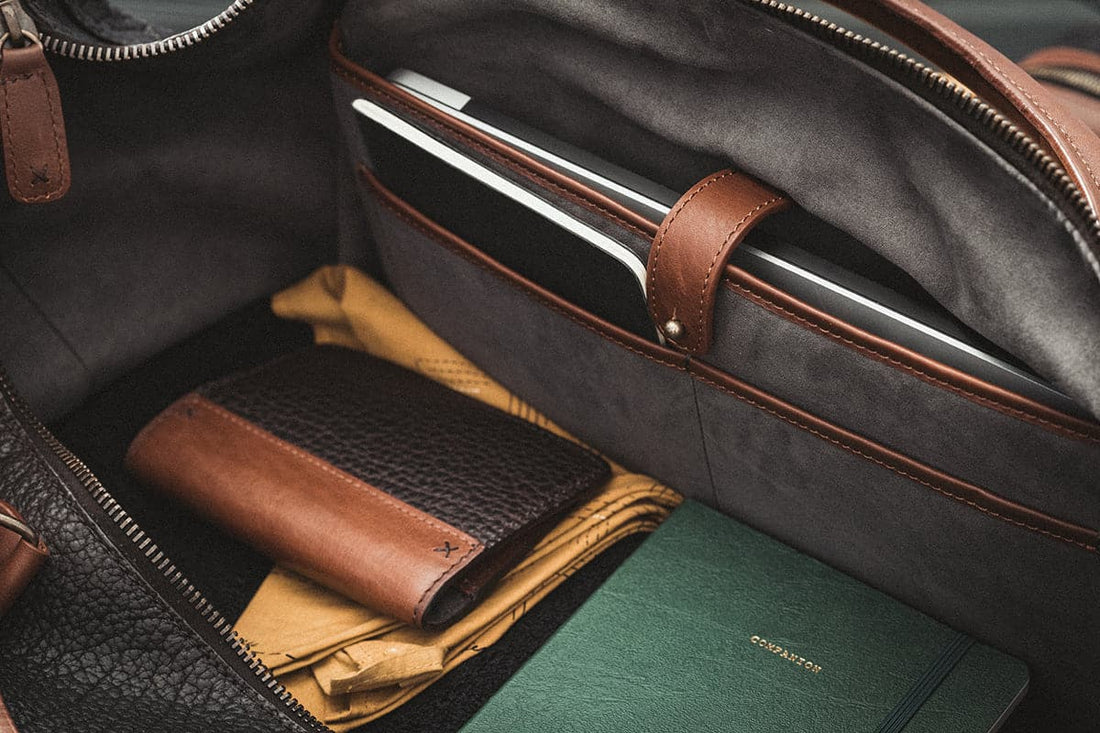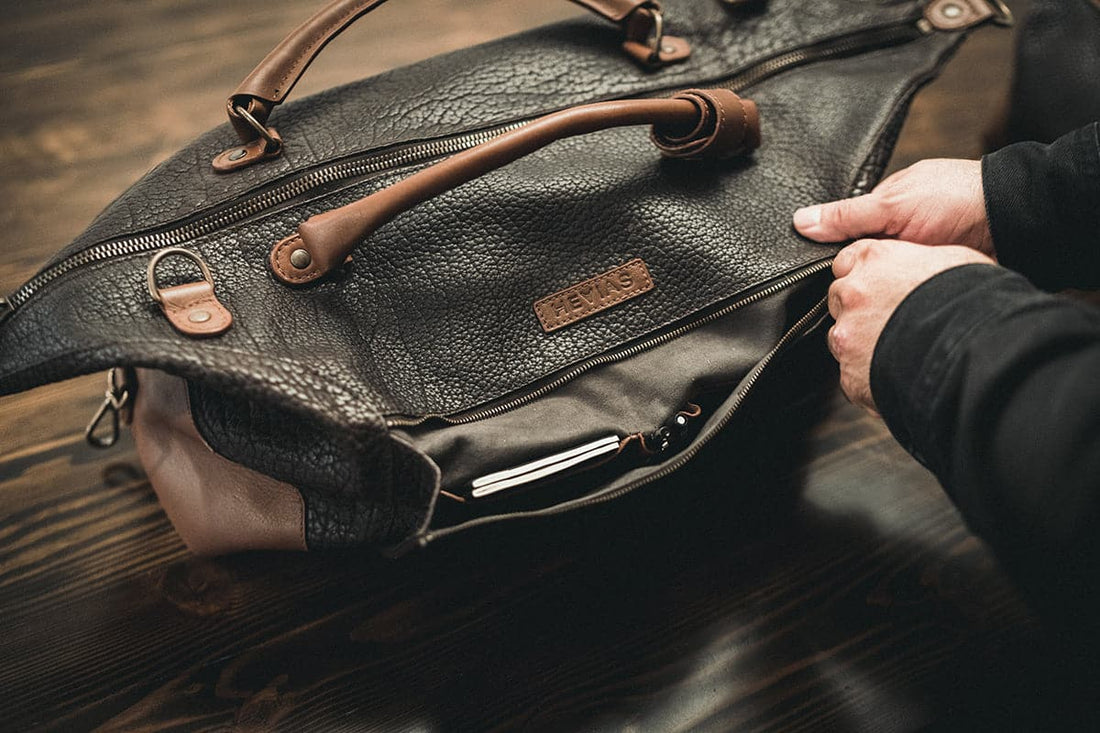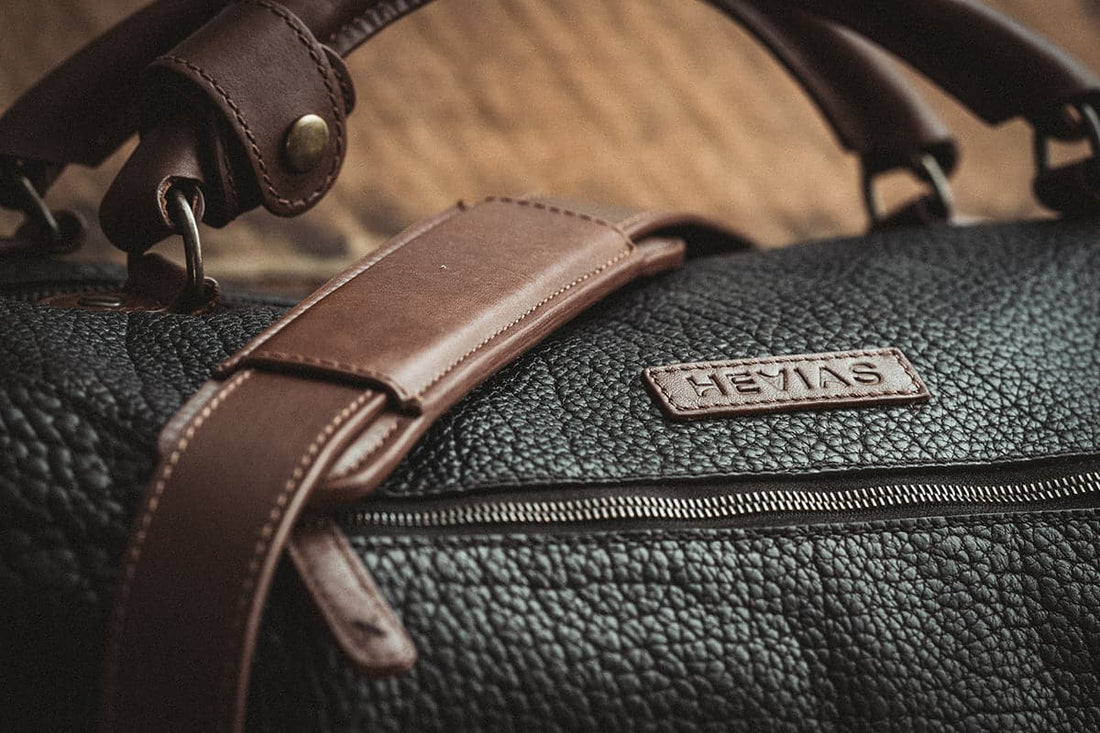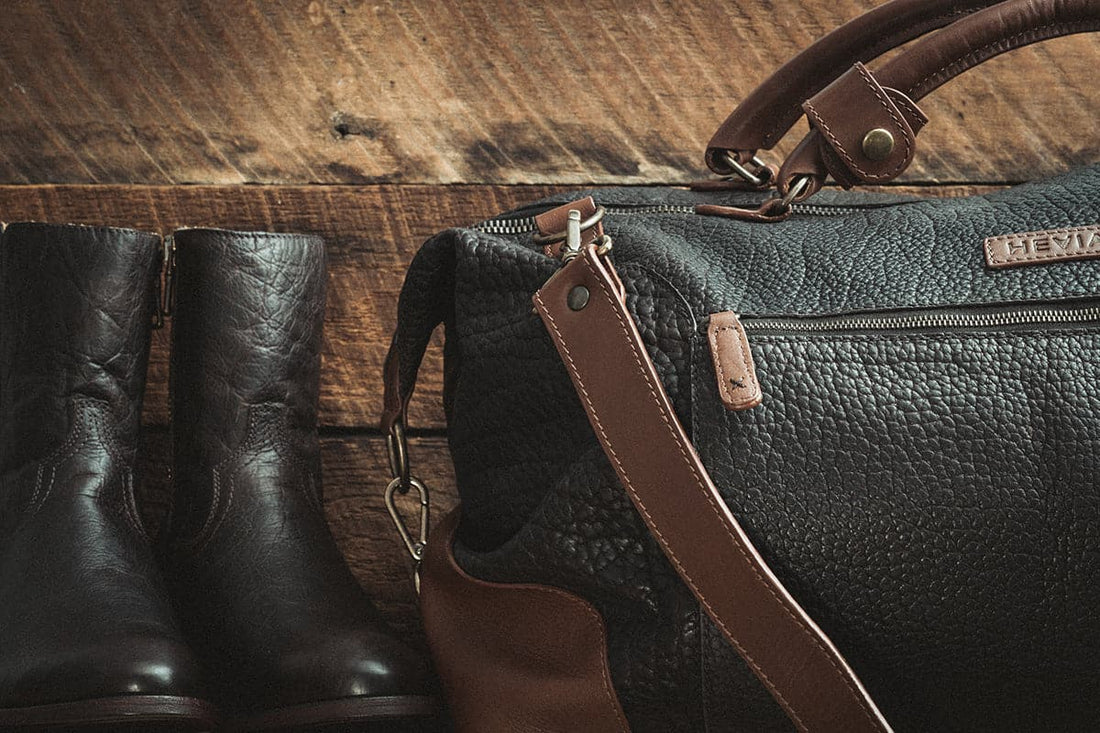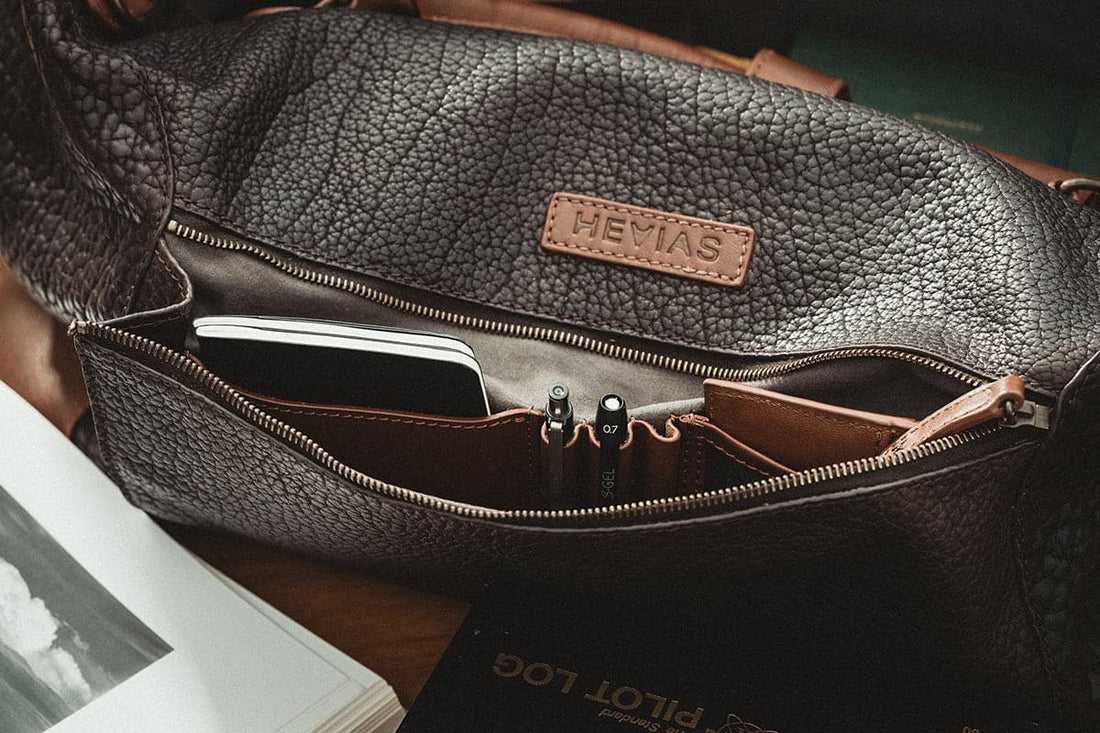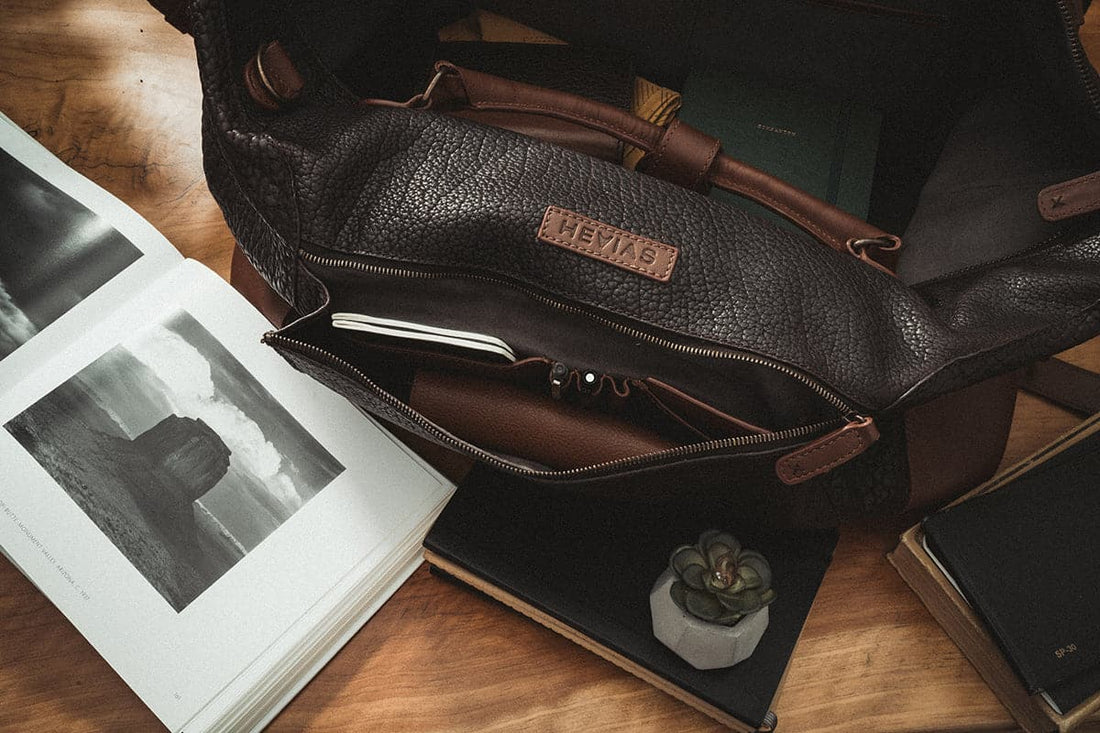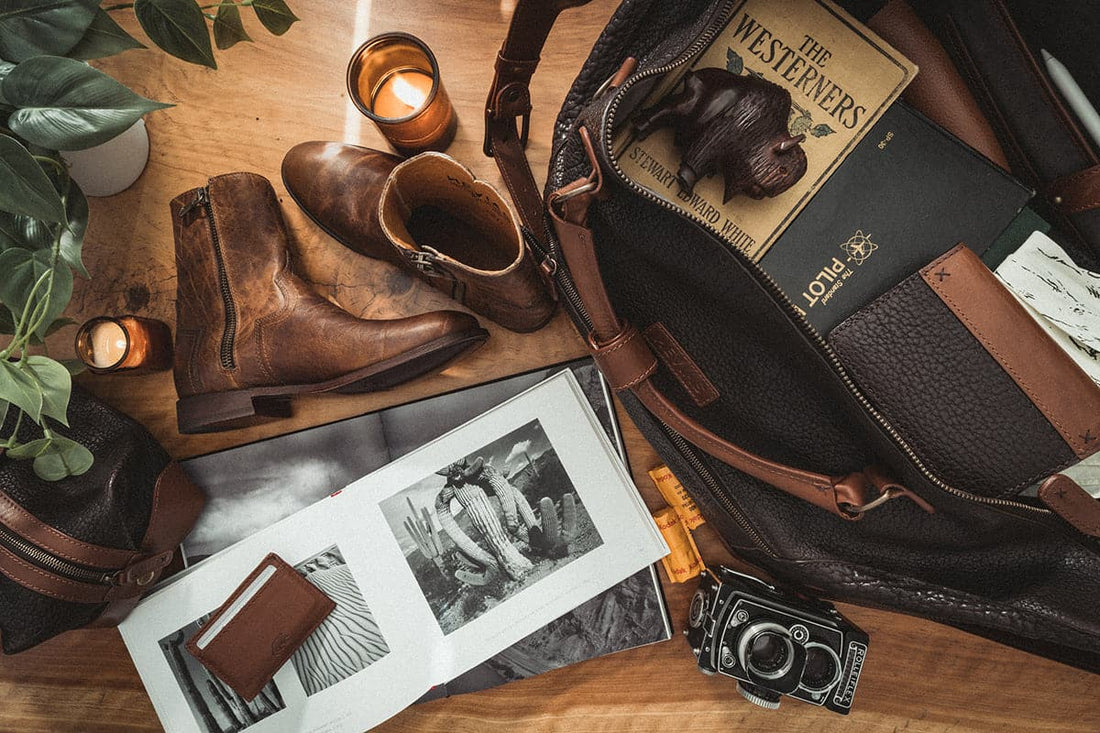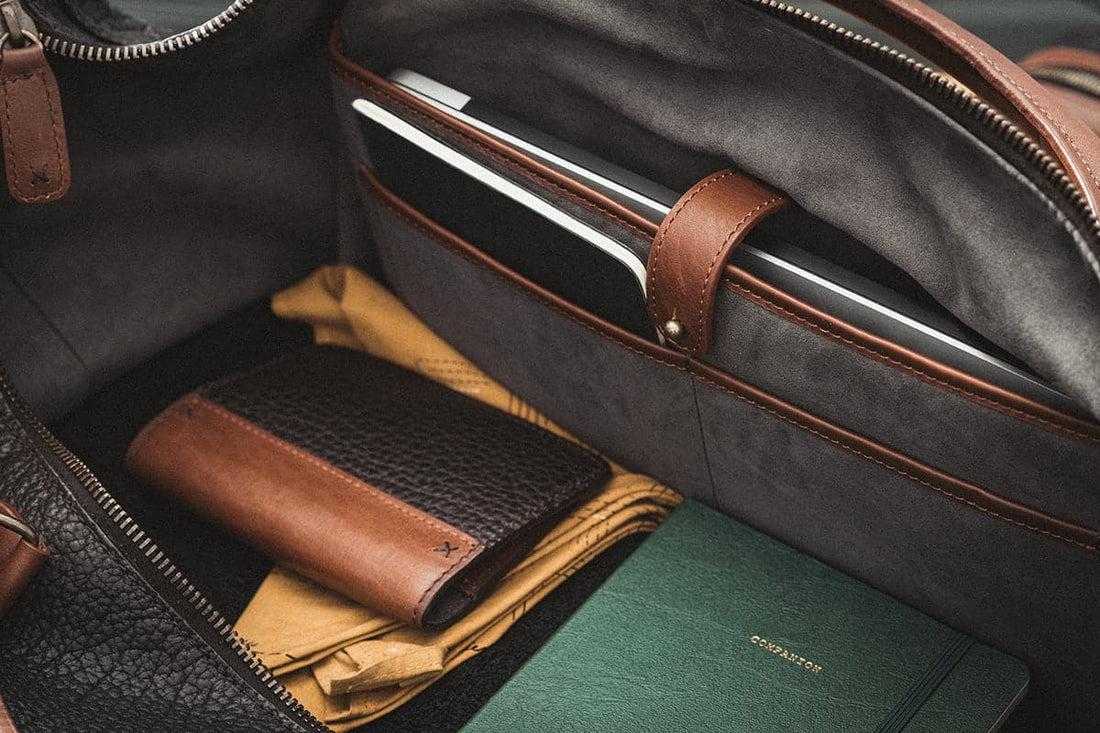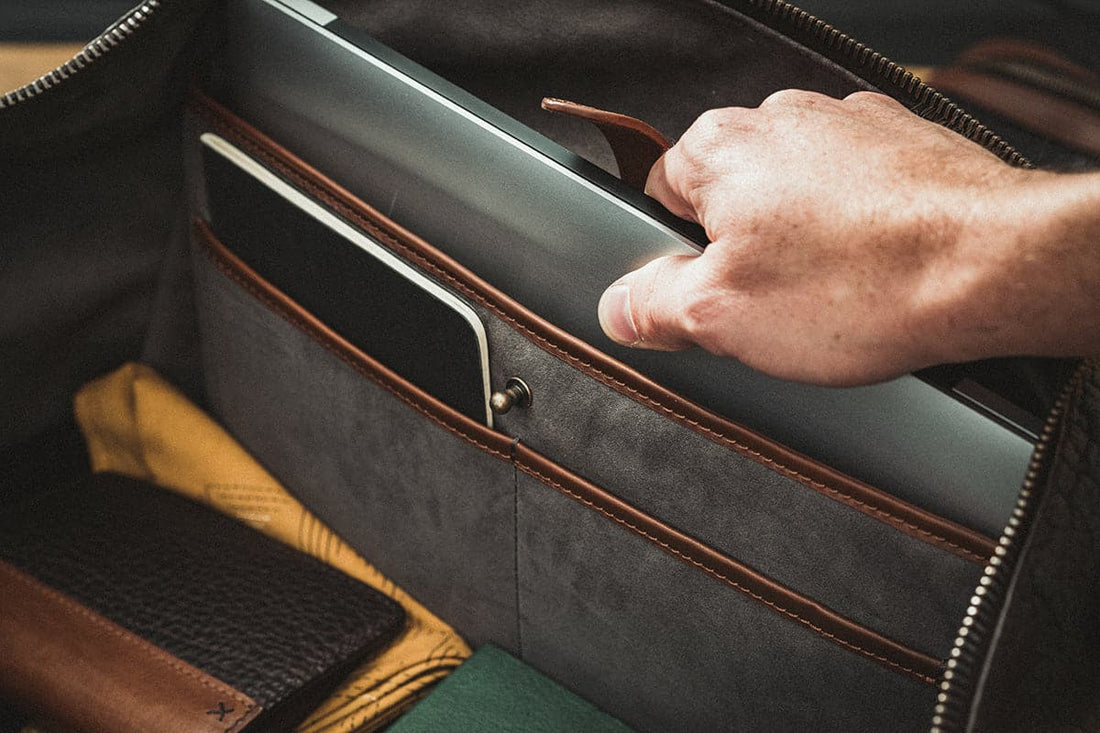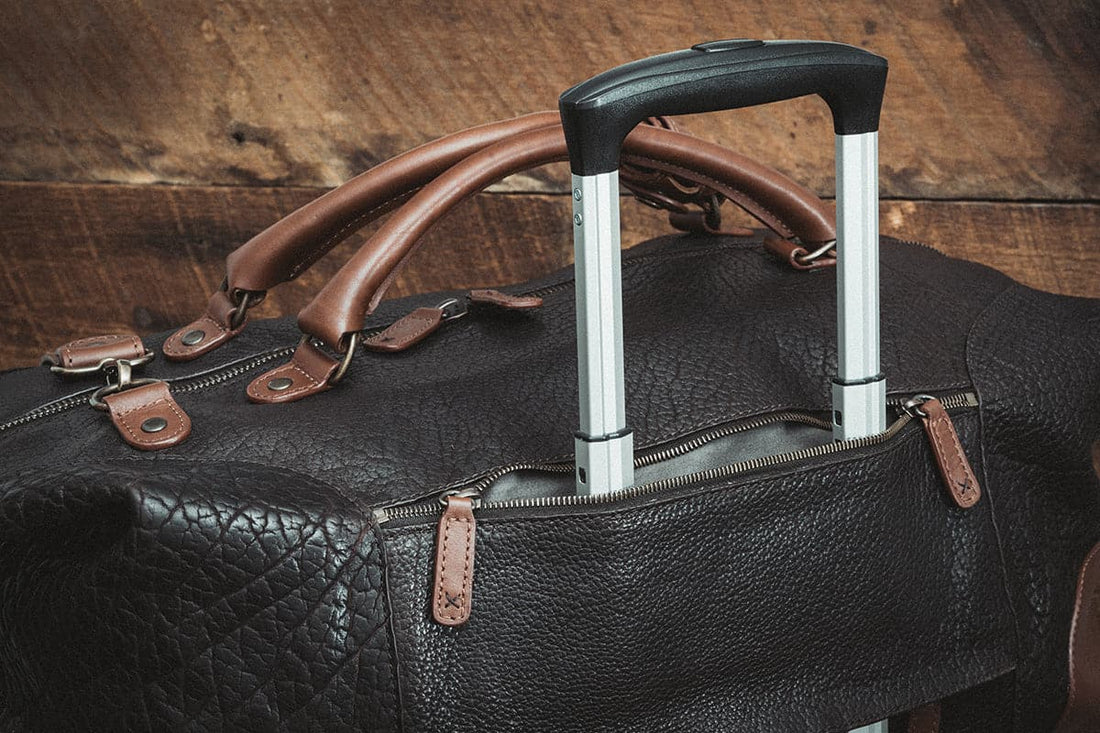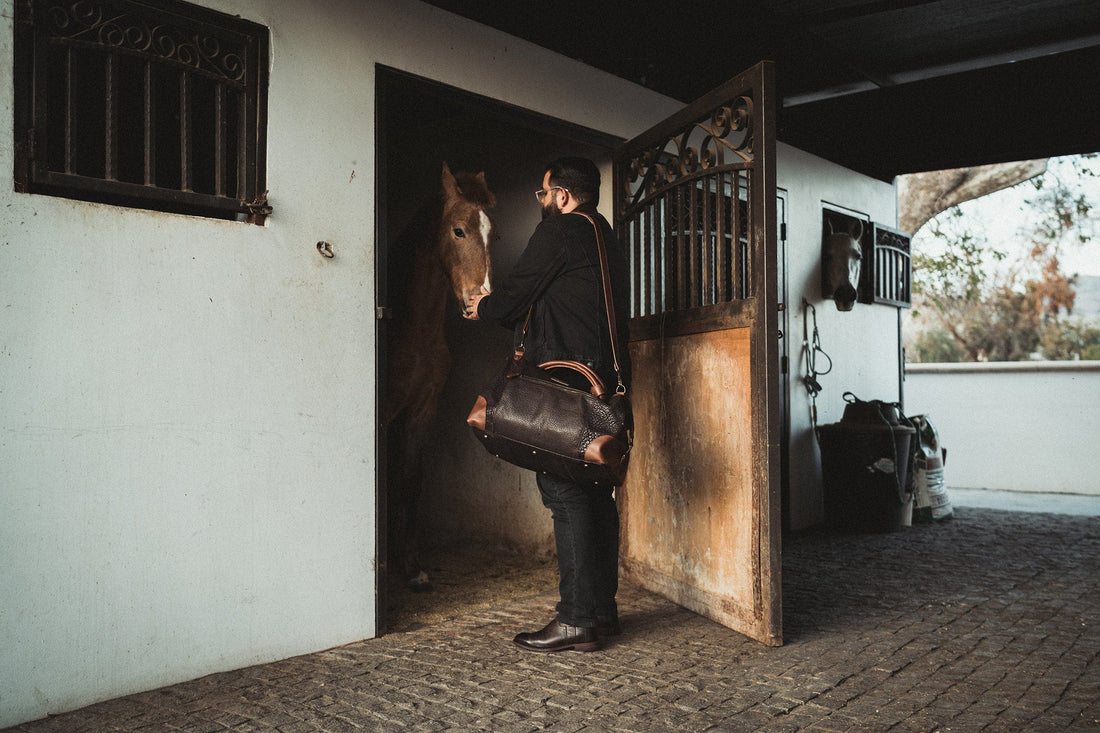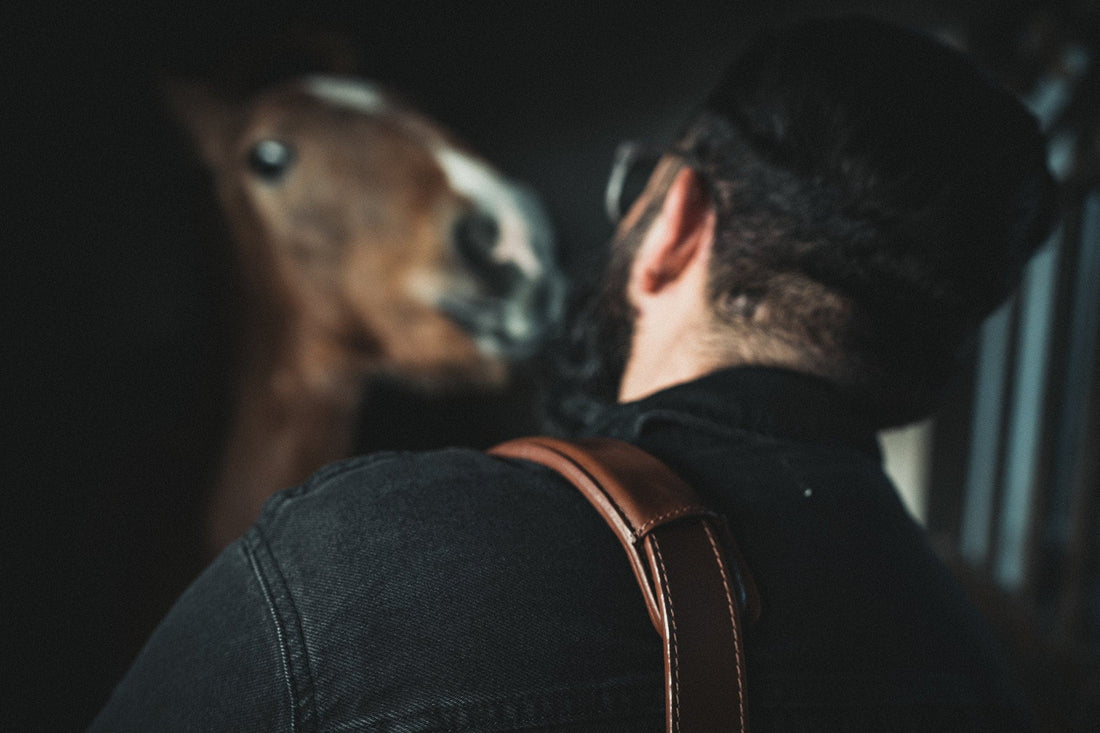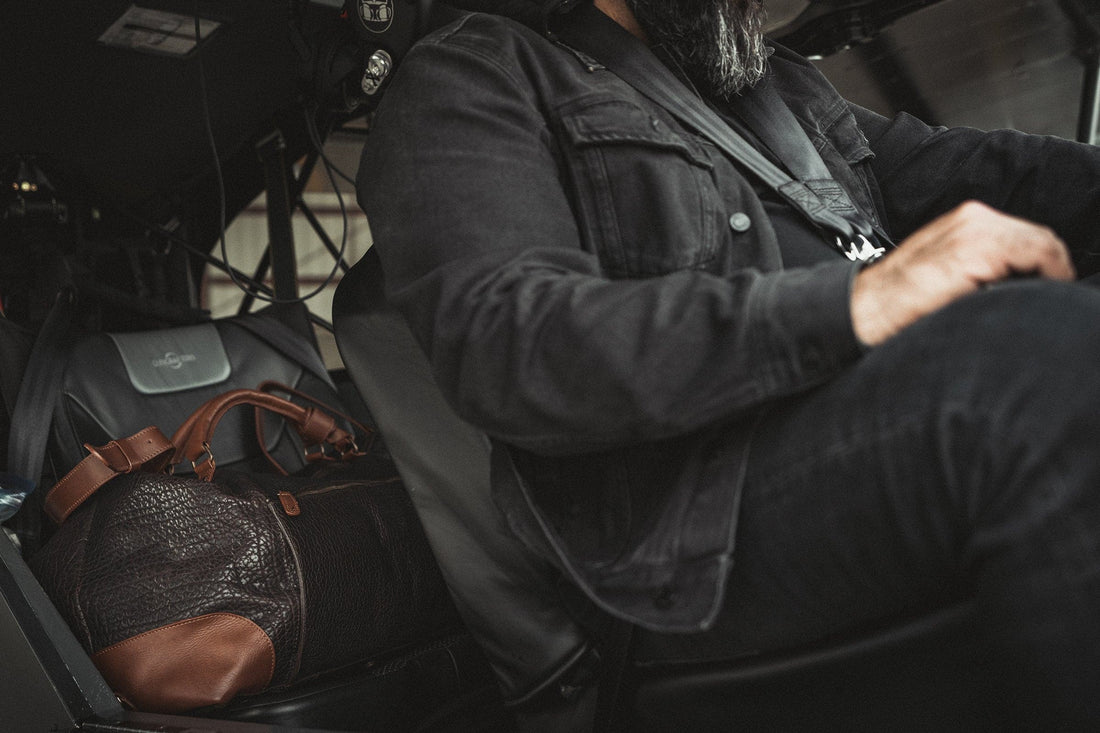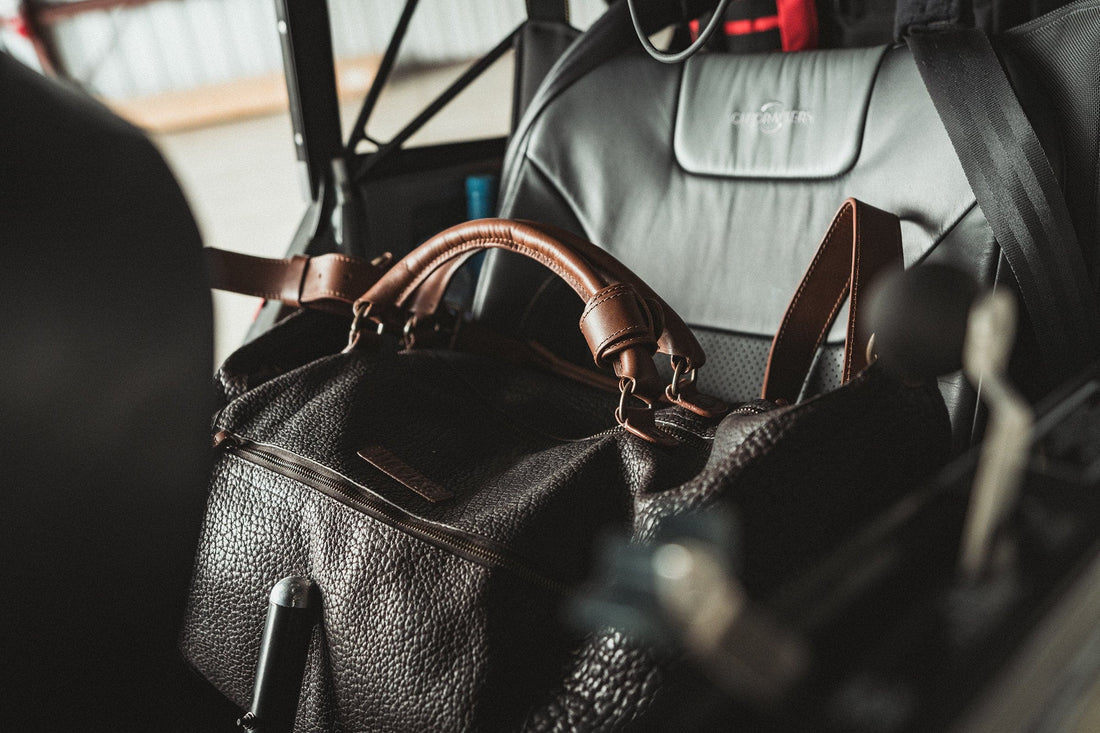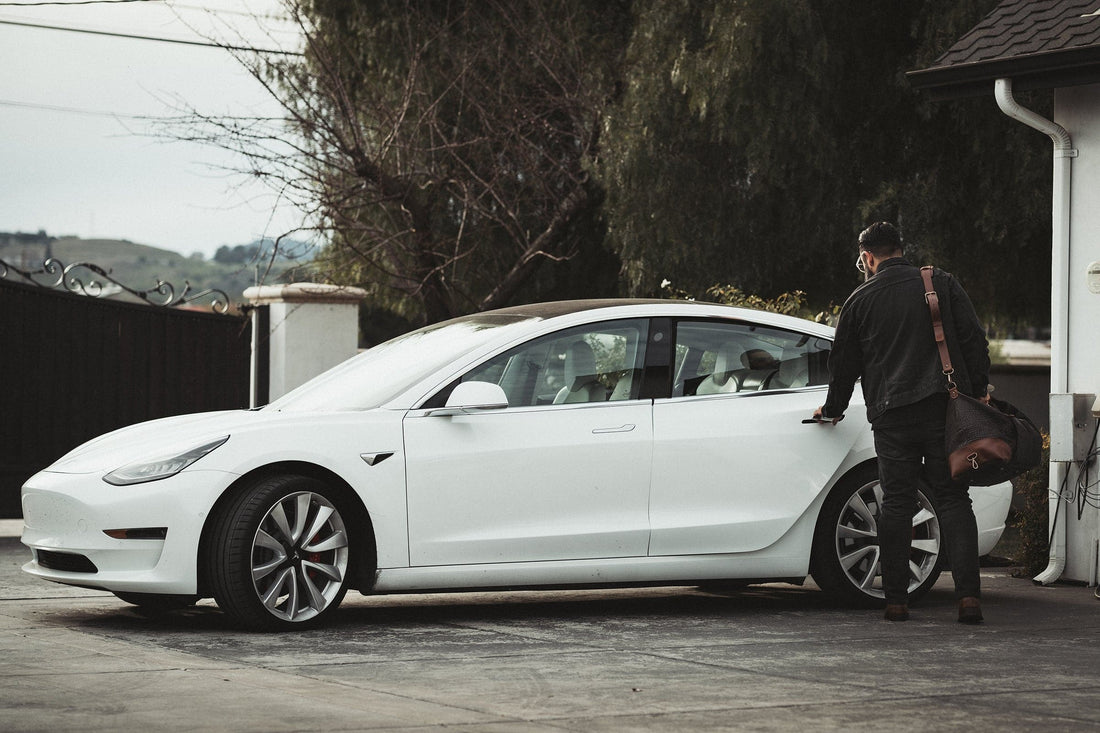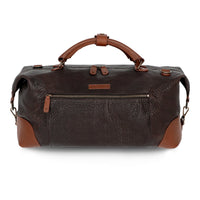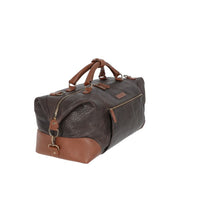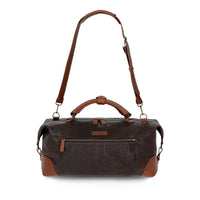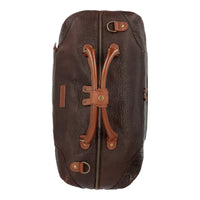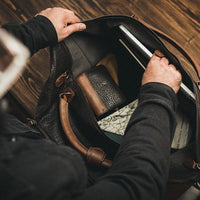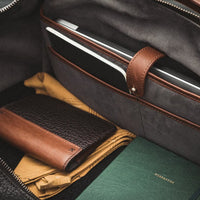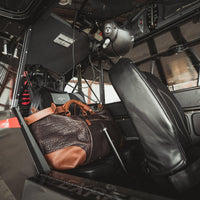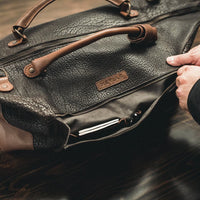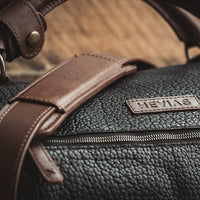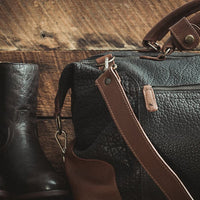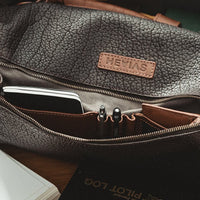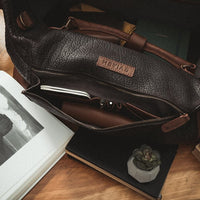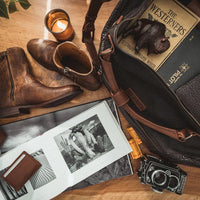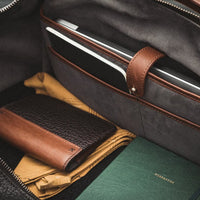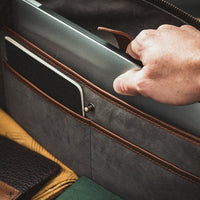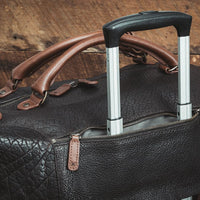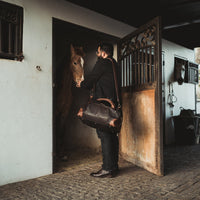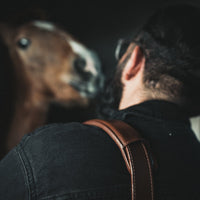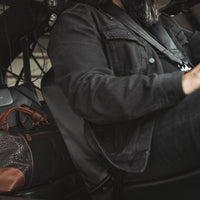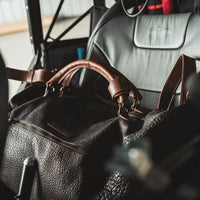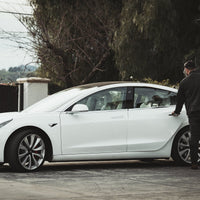 Tatanka! Travel first class even when you're riding in coach. Our American Bison Weekender is a showpiece duffel with the luxurious pebbled texture of American Bison leather and exceptional quality that's visible from any distance. This high-capacity leather travel bag has an extra wide opening for easy packing and interior visibility, thanks to the top zipper that extends around the sides. Supple calfskin leather handles with a detachable shoulder strap give you two easy carry choices for this premium bag that's lined in charcoal velvet and trimmed with the finest antiqued solid brass hardware. An outside sheath pocket holds your phone, chargers, keys and writing tools as well as an exterior luggage sleeve with a dual zipper closure. A double padded interior laptop sleeve with an opposing interior pocket secured with the finest Spanish zipper. 100% American Bison Leather with cotton/polyester lining and brass antiqued hardware. 

One of the strongest and toughest commercial leathers used today, American Bison by nature is a fighting animal and will naturally have more scars and scratches than cowhide, goatskin or lambskin, giving each hide a ruggedly unique flair. The American Bison collection is designed to embrace and showcase these natural markings, with a tanning process that accentuates the already bold and textured appearance of the hide. No individual bag is alike. 

This bag is part of The Heritage Collection—click to view other matching items in this collection.  
THE Perfect Carryon Travel Bag
A piece of art
This bag is everything I thought it would be and more. The packaging was great, and as soon as I held the bag I could feel the quality coming through. The bison leather is like no other leather. Definitely going to be getting some more Hevias products.
Exceptional quality and incredibly functional.
I am OBSESSED with this duffle. The size is perfect for a long weekend with room to spare. The padded laptop sleeve is a great touch when I fly as it the bag fits perfectly in an overhead bin. I have gotten a TON of compliments on this bag due to the unique leather. In a sea of boring brown leather duffle bags, this duffle stands out and holds up. Great price for the quality.